Camille SAUER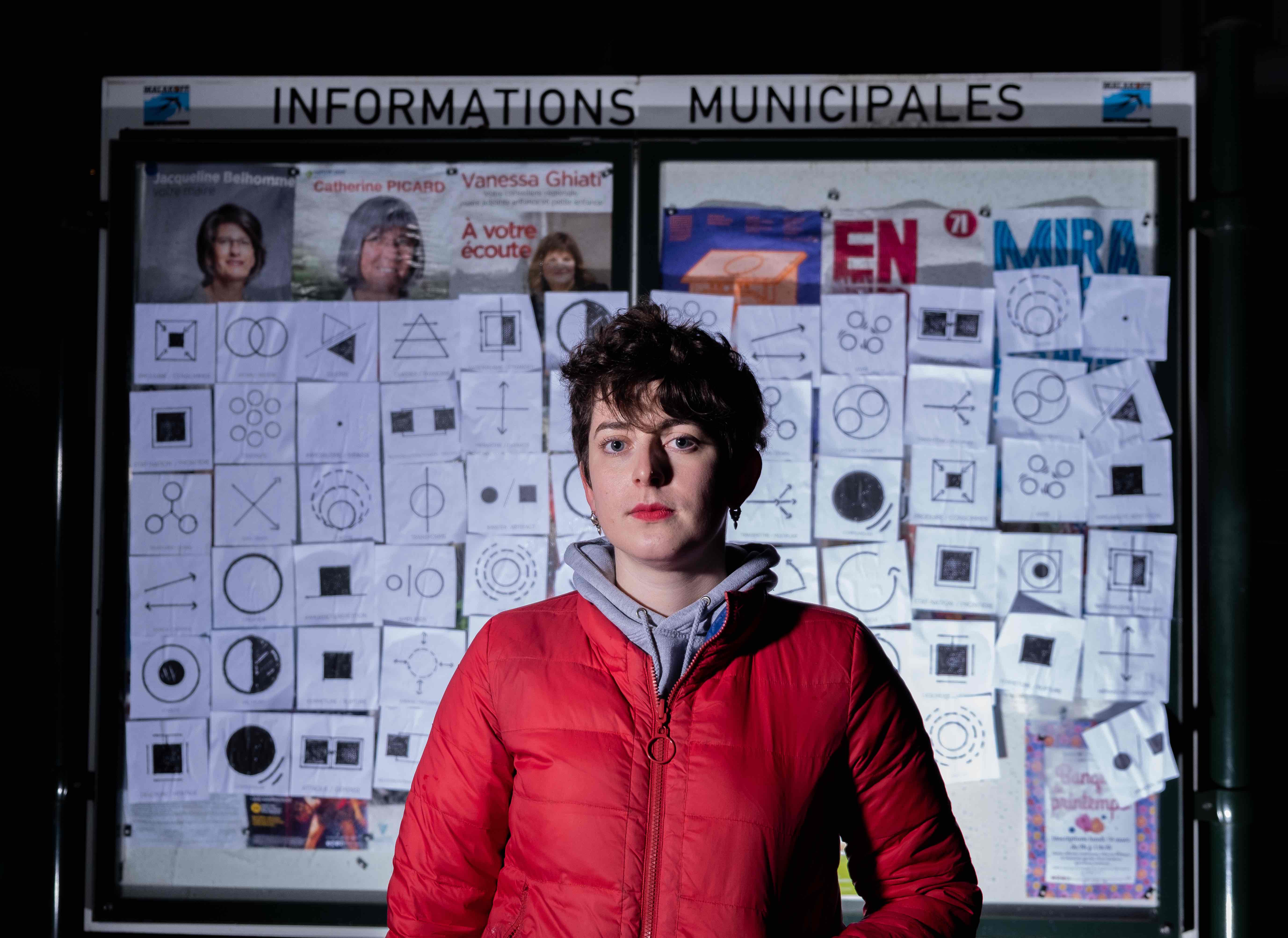 Crédit photo - Corentin SCHIMEL
L'image en société est problématique. Les images s'accumulent, elles trompent, elles jouent et sèment la confusion dans les esprits des gens. De ce constat, il m'a semblé essentiel de créer un système d'expression permettant d'interférer avec cette réalité culturelle. Il est question d'être au monde par l'inscription. J'ai donc crée un alphabet. L'origine de cet alphabet est issue de la théorie de Kandinsky sur les formes simples. Depuis l'origine du monde, l'Homme s'inscrit dans les formes simples qui l'entourent (cercle, triangle, carré / point, ligne, plan) pour organiser son existence. Elles constituent à elles seules la réalité du monde dans lequel on évolue. J'ai ainsi recensé l'ensemble des dynamiques naturelles et artificielles existantes au sein du monde et qui nous déterminaient. Cela permettant de voir le monde avec clarté et de ce fait, d'apprendre à l'exprimer avec agilité en gagnant du temps de pensée. L'alphabet possède 36 caractères formels. Tous liés par la même volonté, celle de celui/celle qui décide de les combiner ensemble pour dire. Chaque phrase, chaque combinaison donne à voir une architecture de la pensée et du raisonnement. On aditionne les formes simples pour dire. On construit pour dénoncer. On répond aux images par les formes de son esprit.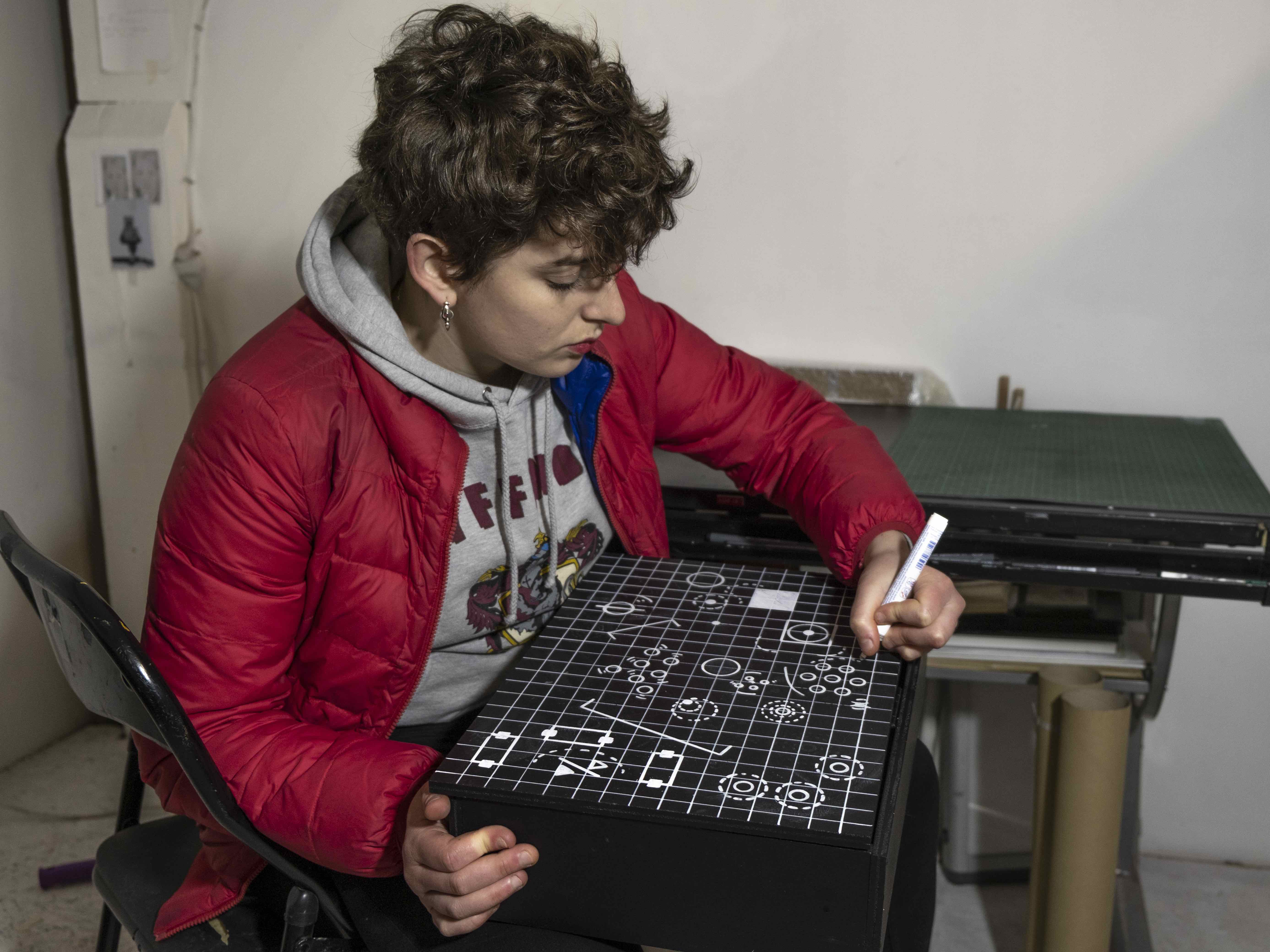 Crédit photo - Corentin SCHIMEL
Crédit photo - Corentin SCHIMEL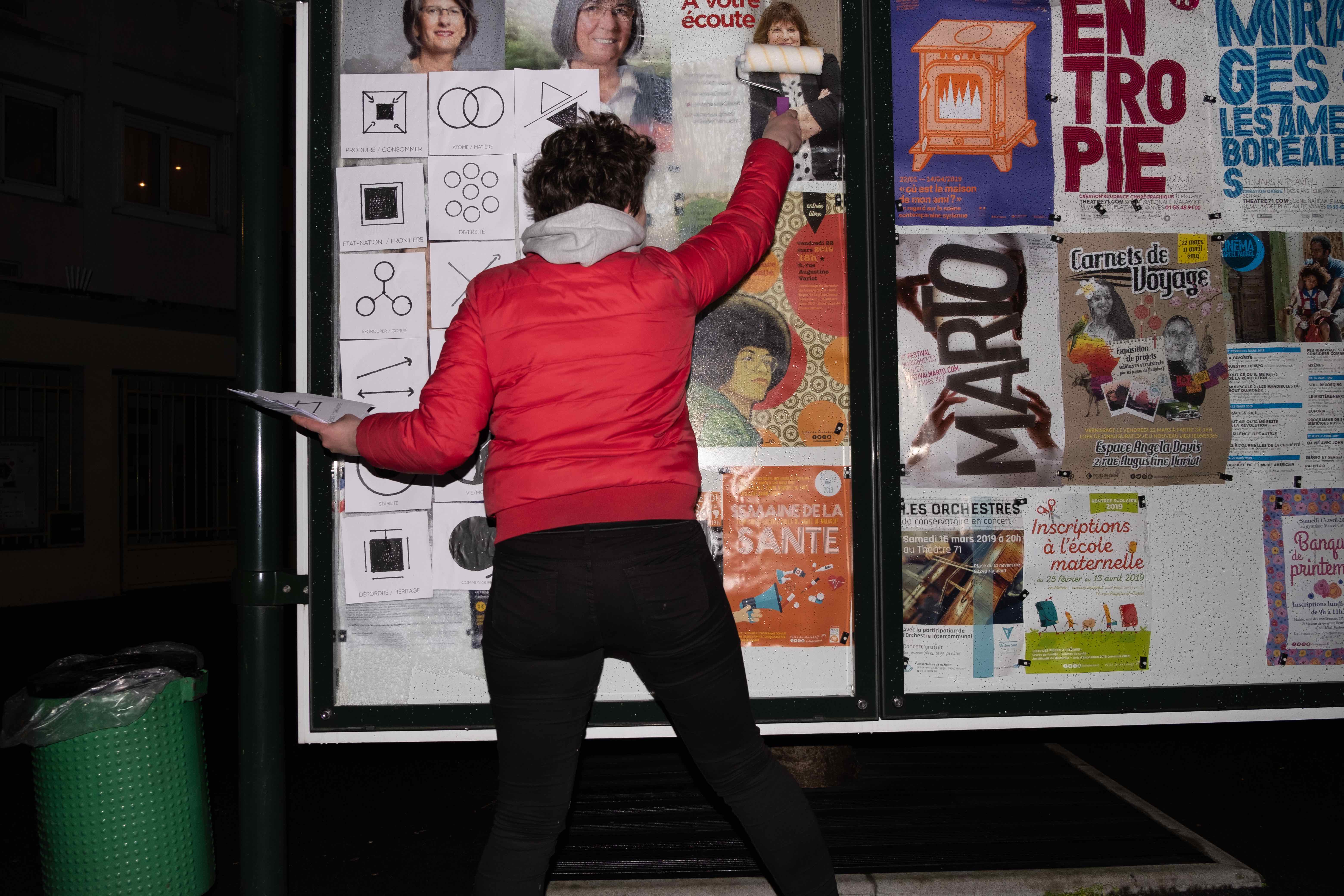 Crédit photo - Corentin SCHIMEL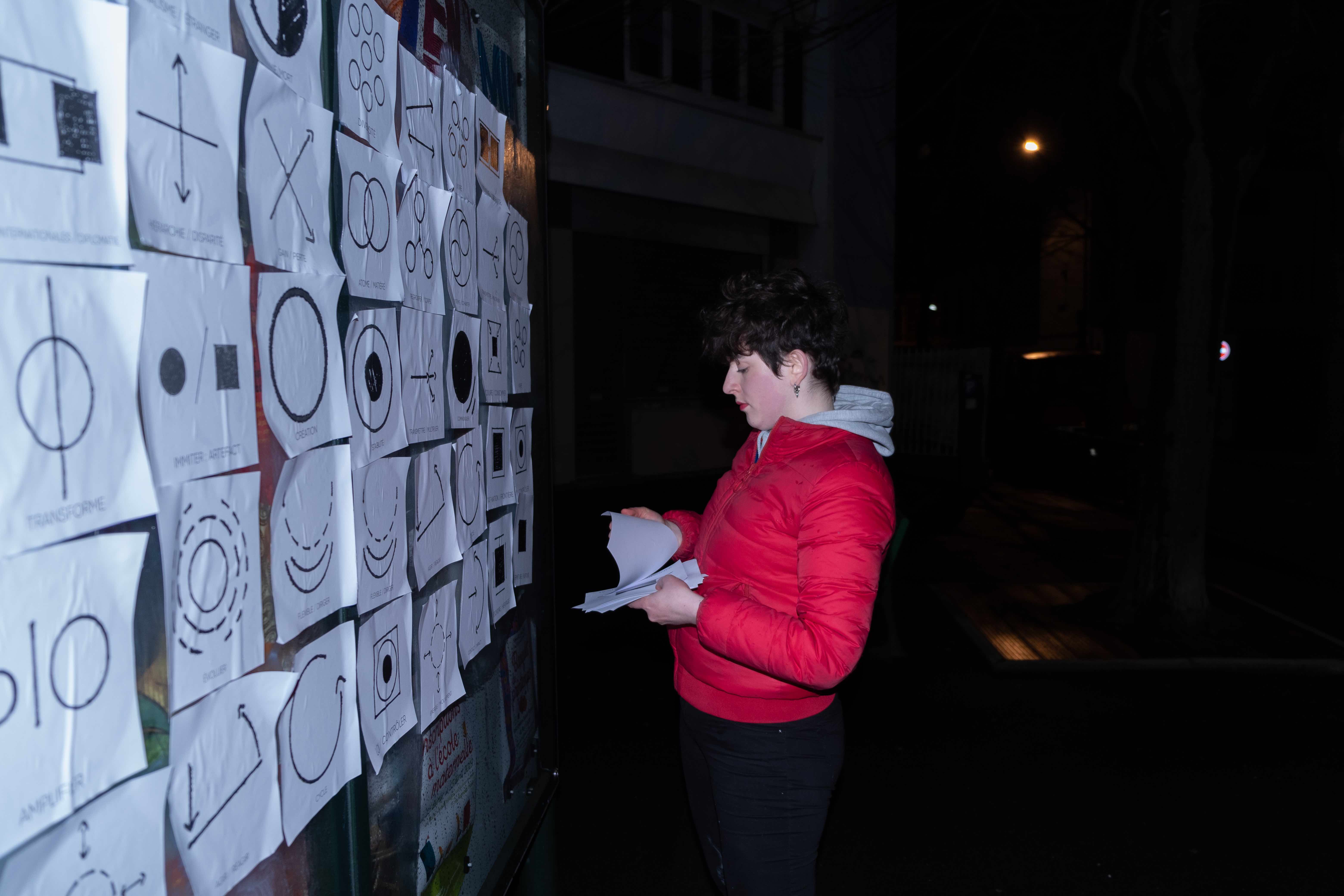 Crédit photo - Corentin SCHIMEL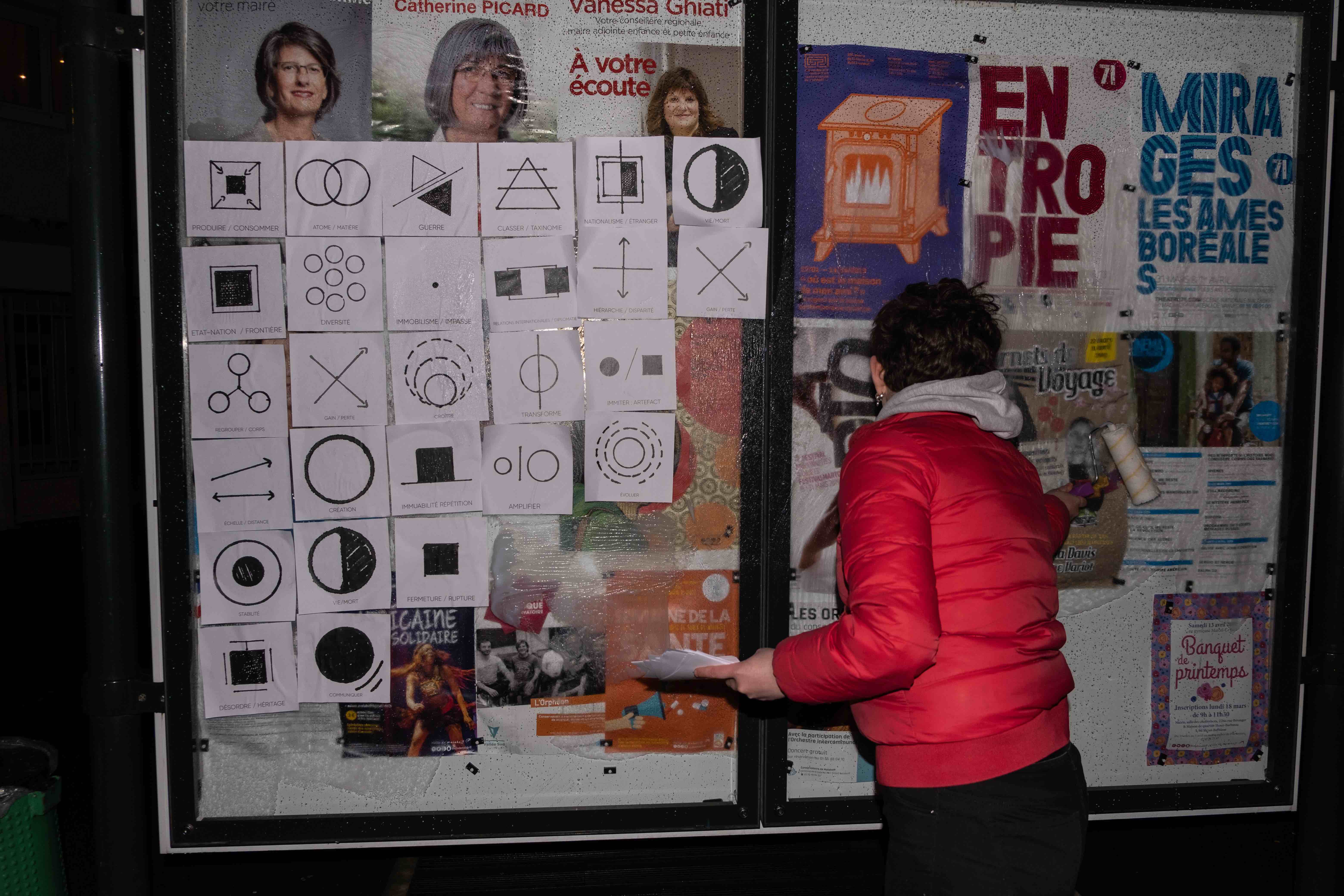 Crédit photo - Corentin SCHIMEL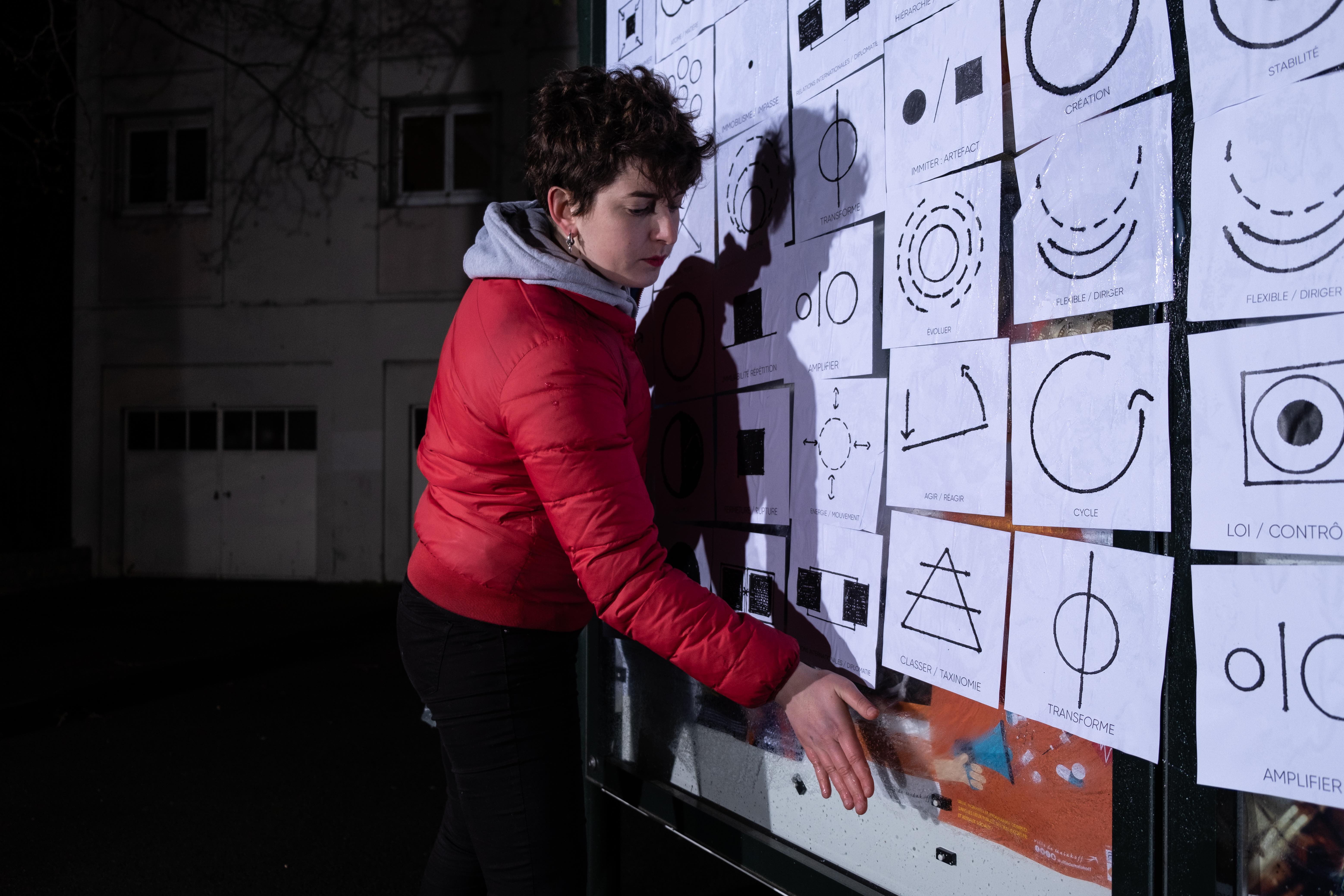 Crédit photo - Corentin SCHIMEL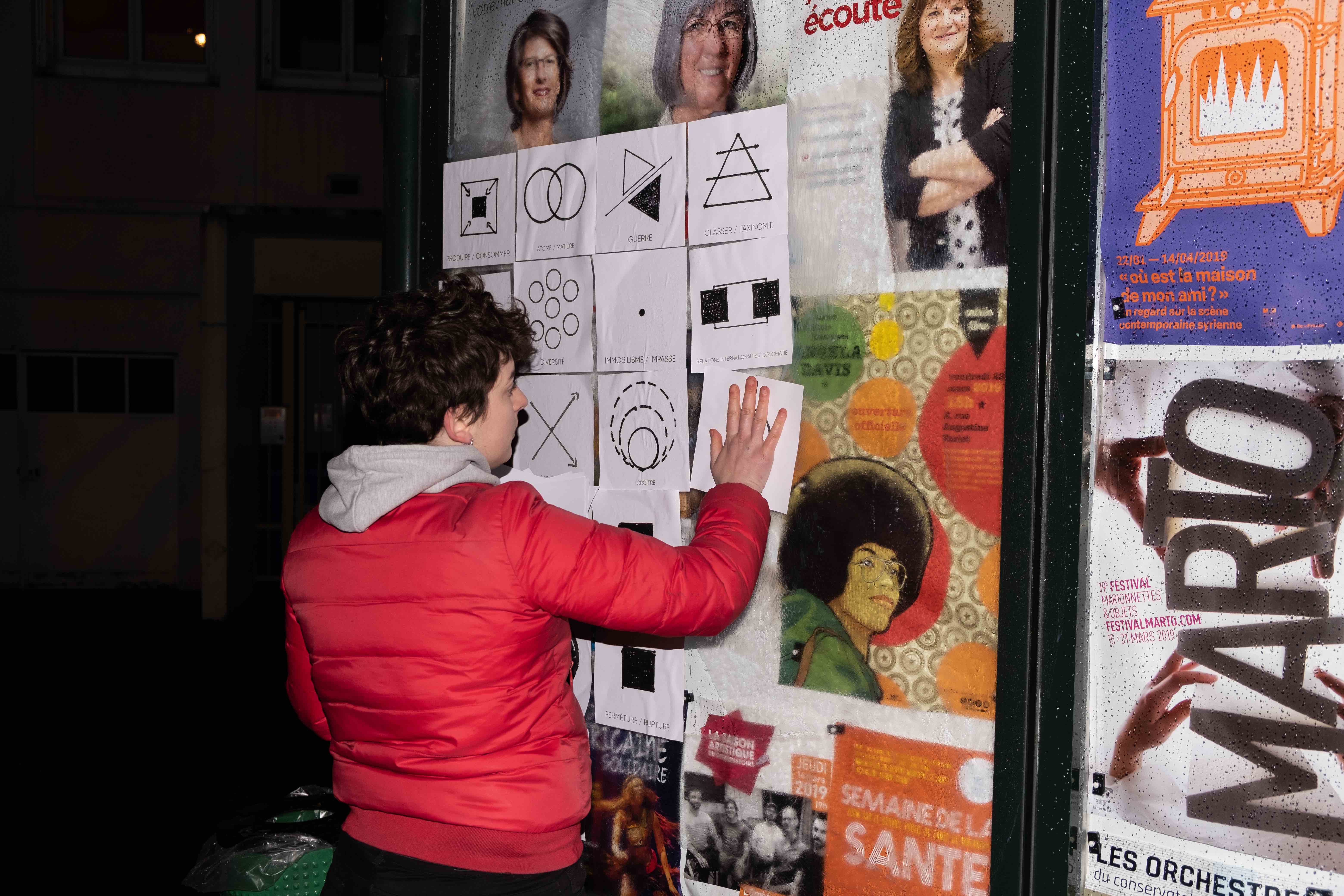 Crédit photo - Corentin SCHIMEL
Nowadays, images in society are problematic. They accumulate, they cheat, they play and confuse people's minds. From this observation, it seemed essential to me to create a system of expression that would allow us to interfere with this cultural reality. It is about being in the world through registration. So I created an alphabet. The origin of this alphabet comes from Kandinsky's theory of simple forms. Since the origin of the world, Man has been inscribed in the simple forms that surround him (circle, triangle, square / point, line, plane) to organize his existence. They alone constitute the reality of the world in which we live. I have thus identified all the natural and artificial dynamics that exist in the world and that determine us. This makes it possible to see the world clearly and thus to learn to express it with agility by saving time for thinking. The alphabet has 36 formal characters. All bound by the same will, that of the one who decides to combine them together to say. Each sentence, each combination shows an architecture of thought and reasoning. We add the simple forms to say. We build to denounce. We respond to images with the shapes of our minds.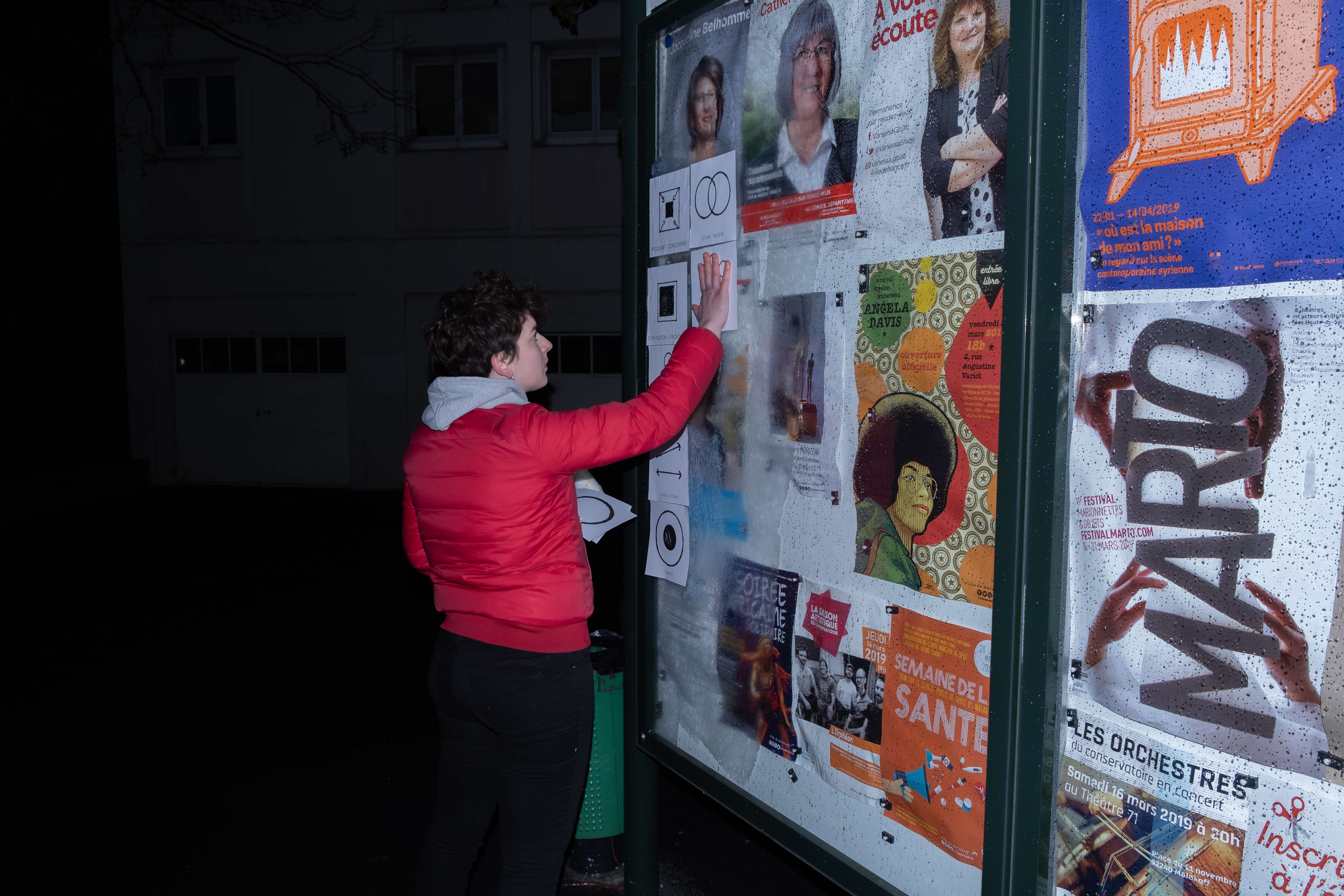 Crédit photo - Corentin SCHIMEL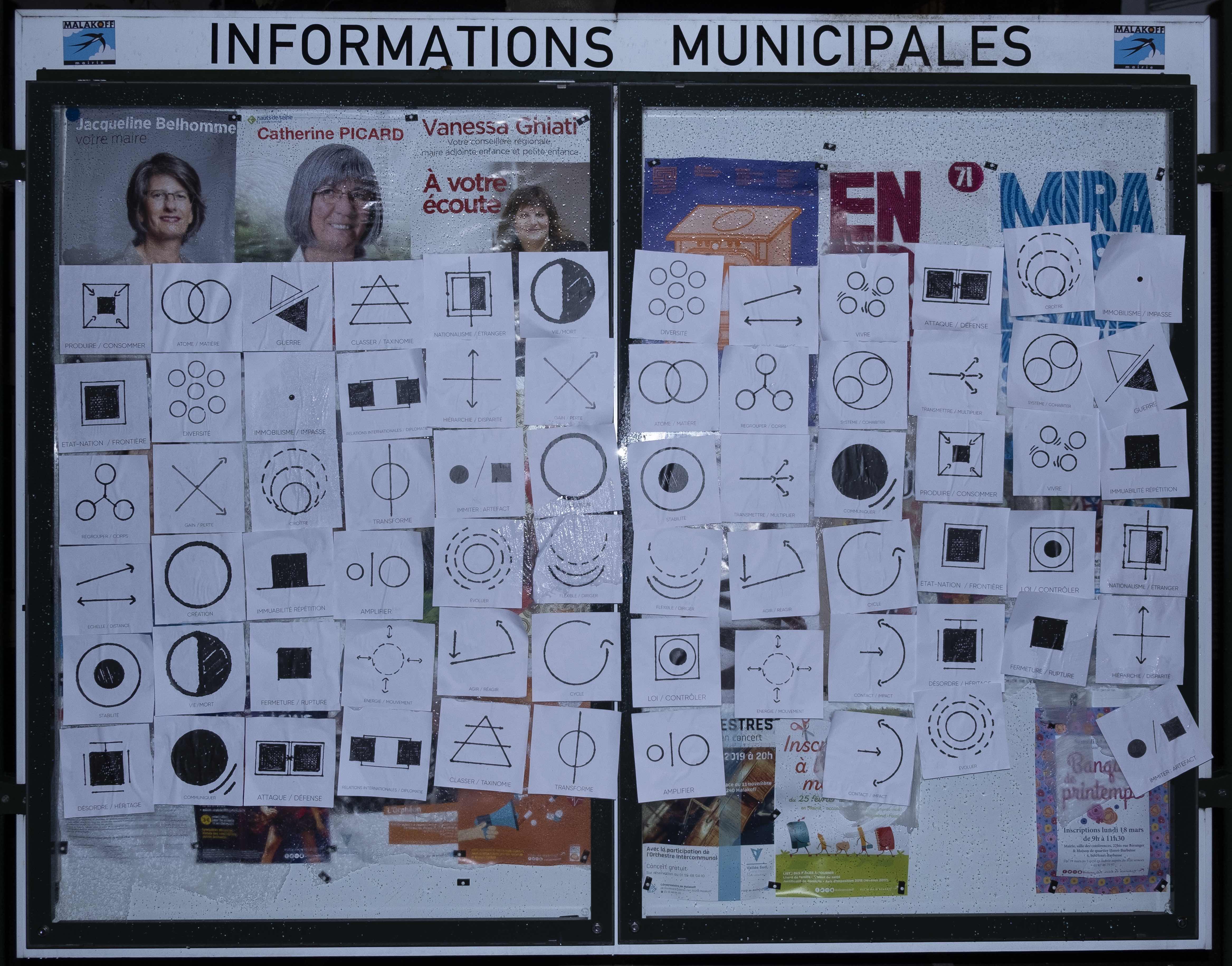 Crédit photo - Corentin SCHIMEL