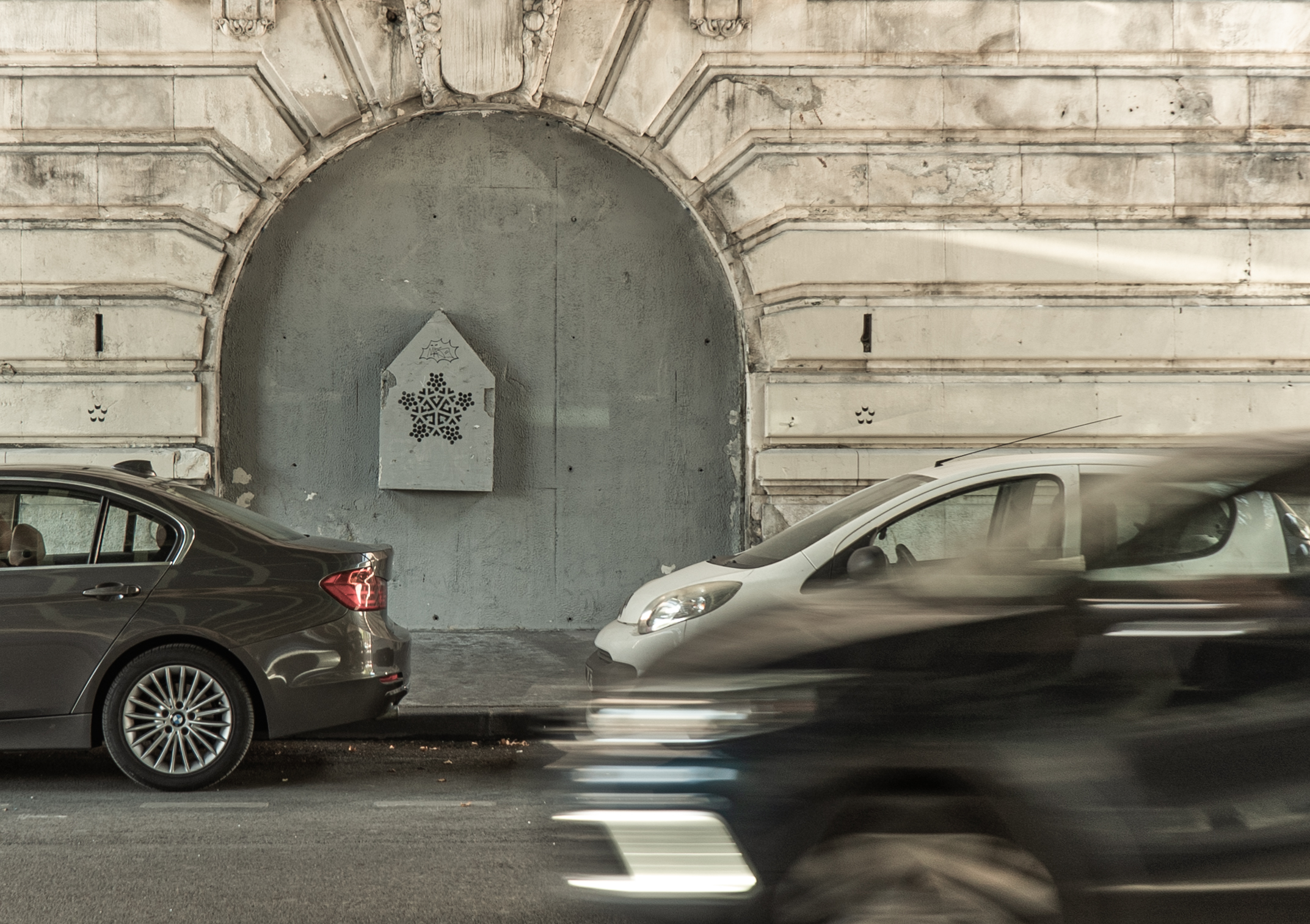 Crédit photo - Robson Dias
Invité par la chambre claire, une association qui programmait des interventions artistiques dans l'espace public, à l'occasion de MP13 (Marseille-Provence 2013 capitale européenne de la culture), au moment où on voyait beaucoup de gentrification, de mouvements de population, d'expulsions, etc, à Marseille, le projet "pustule" voulait montrer ces problématiques de la ville. Il s'agit de la forme d'une maison qui émerge d'un mur, sous un pont, comme un bouton sur la figure. Celle-ci, comme le pustule sur un visage, est inapproprié ou plutôt inappropriable, indésirable, invivable... C'est l'image d'une maison, le rêve d'une maison... pour ceux qui hantent le dessous des ponts.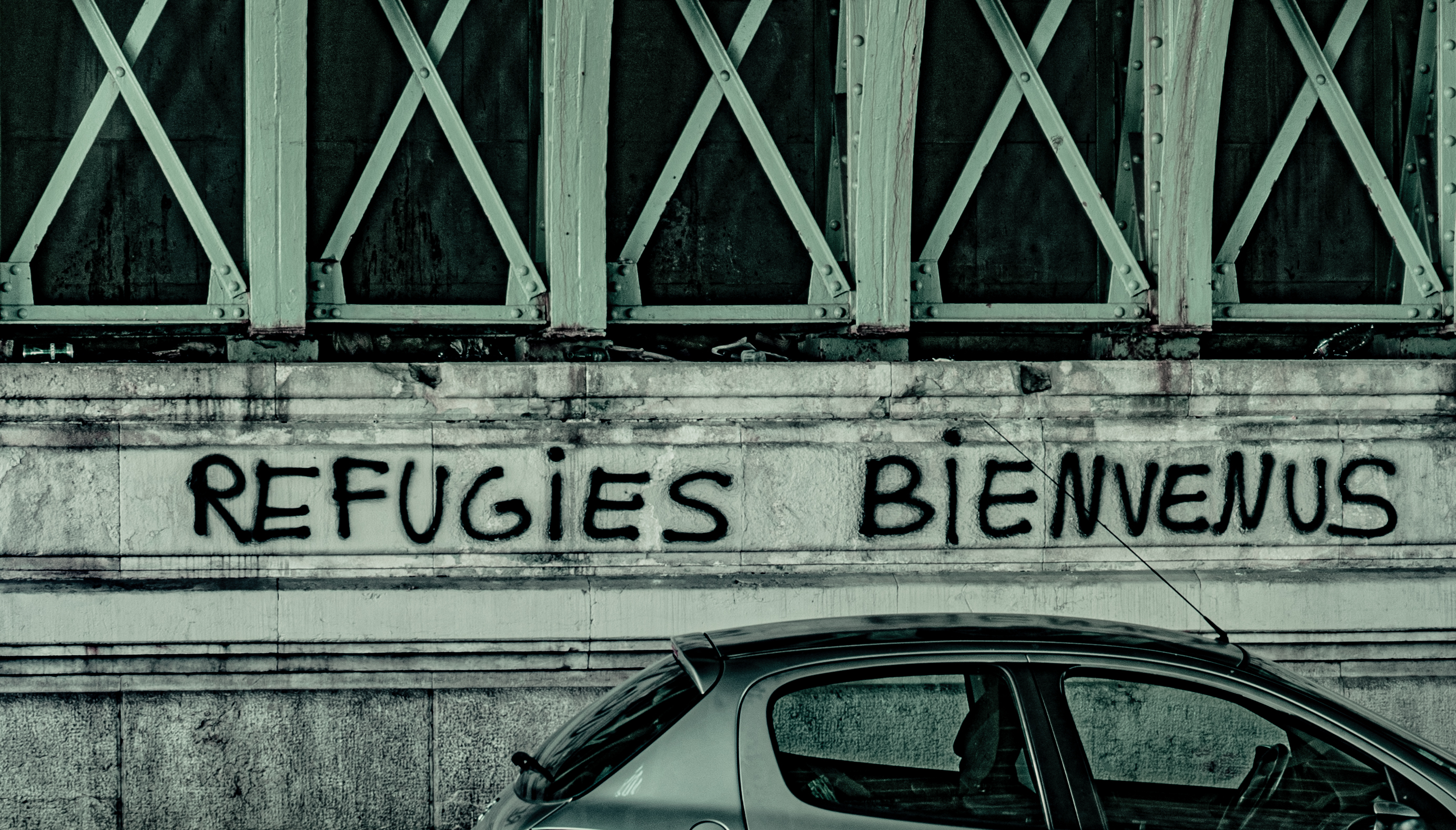 Crédit photo - Robson Dias
J'avais fait une proposition de manière "conventionnelle", avec un protocole de montage et démontage, mais j'avais pas pu m'empêcher d'ajouter qu'en vrai, la meilleure version serait de carrément la couler en béton, une maison massive dans laquelle on ne peut pas entrer. C'est ce que l'association a préféré, en me proposant en retour de ne pas prendre le risque d'un (nouveau) refus mais plutôt de prendre le risque d'une installation pirate. Bien sûr, moi, ça m'a enthousiasmé. Le propos s'y prêtait parfaitement.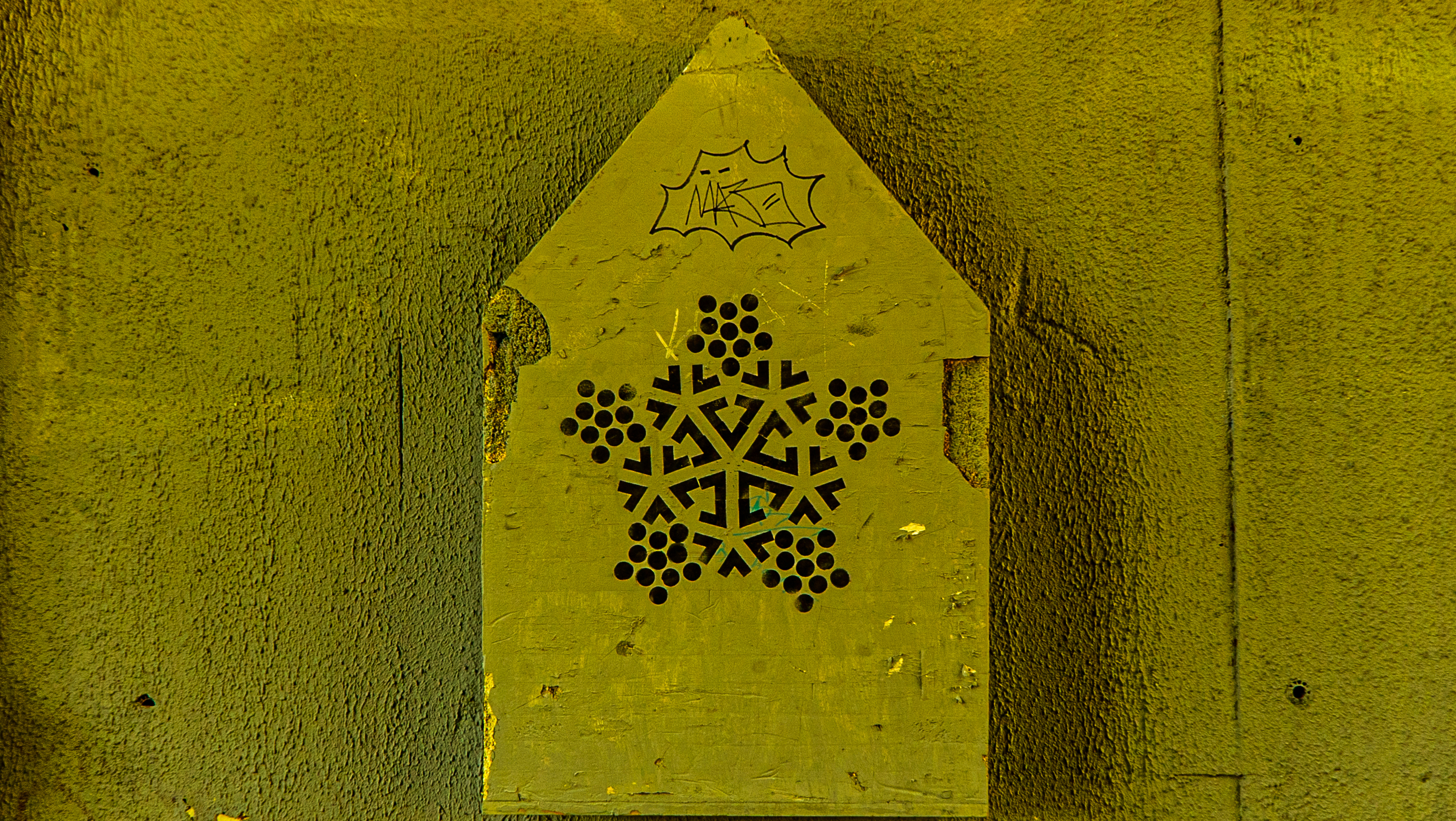 Crédit photo - Robson Dias
Et c'est ce qu'on a fait. J'ai préparé le coulage dans un moule en atelier, et on a installé un soir. Le lendemain on a démoulé, et l'œuvre a commencé sa vie, qu'on imaginait brève. Les gens qui "habitaient" sous ce pont se sont approprié l'œuvre de diverses manières, la plus visible étant le fait de dormir exactement dessous. Mais j'avais sûrement bien trouvé l'emplacement, le plus adéquat… puis ils ont été expulsés, suivant la logique de nettoyage mise en place. Mais pustule est resté là. Posant toujours la question de l'habité, toujours d'actualité, ou se contentant de rappeler ces gens, ou ceux qui les avaient précédé, ou suivi,.. 𝗣𝗮𝘀𝗰𝗮𝗹 𝗕𝗿𝗮𝘁𝗲𝗮𝘂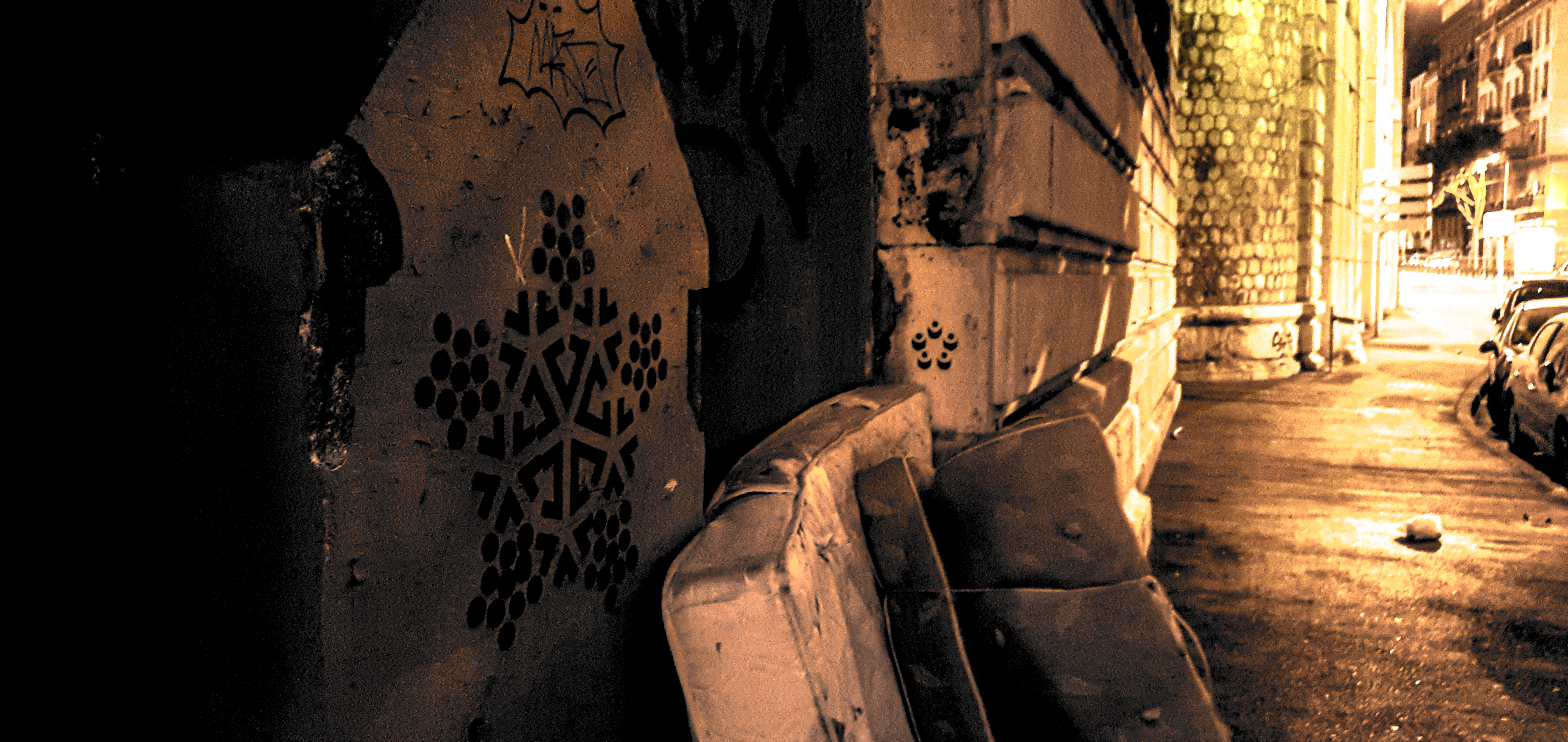 Crédit photo - Robson Dias
Invited by la chambre claire, an association that programmed artistic interventions in the public space, on the occasion of MP13 (Marseille-Provence 2013 European Capital of Culture), at a time when we saw a lot of gentrification, population movements, evictions, etc. in Marseille, the "pustule" project wanted to show these problems of the city.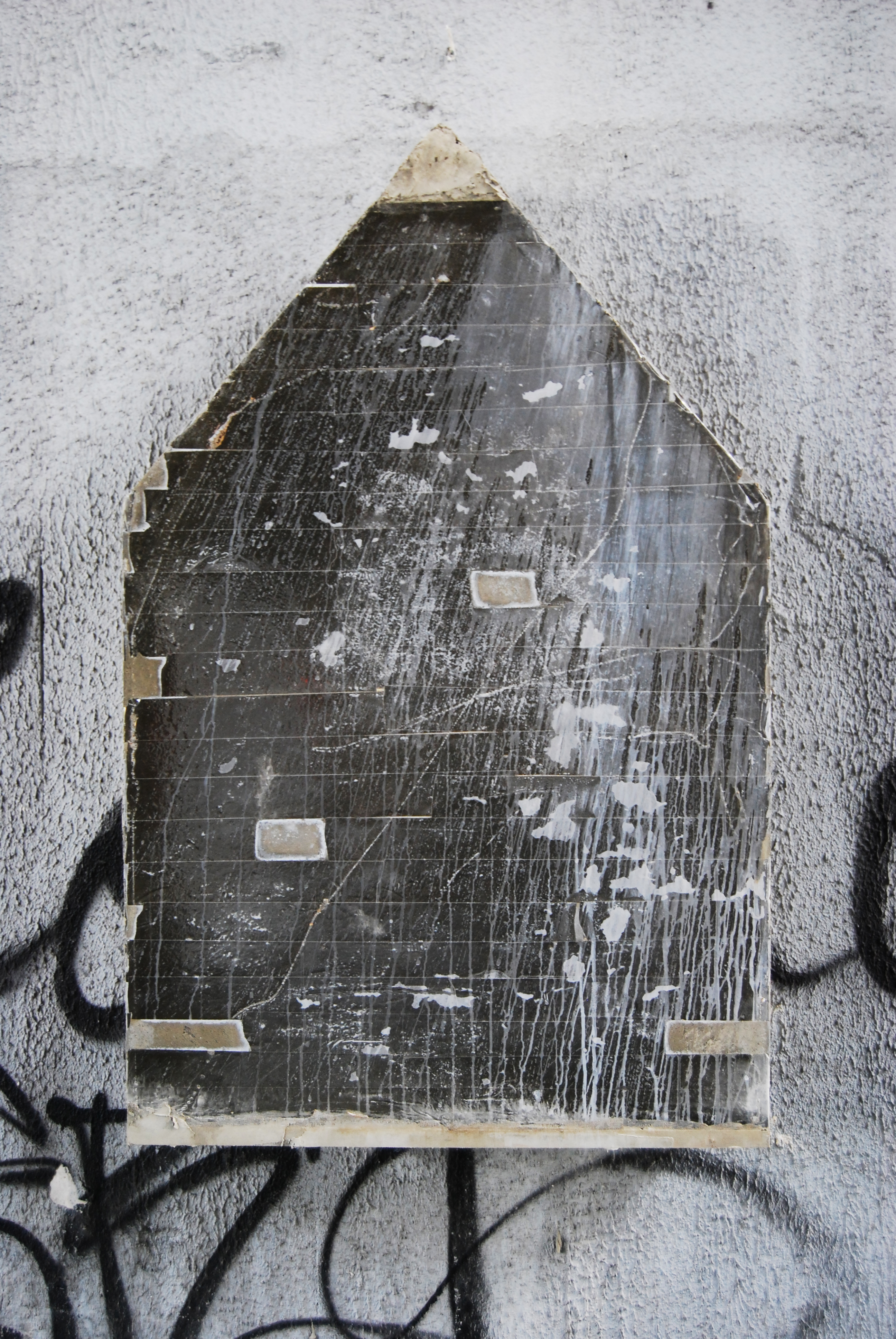 Photo d'archives - Pascal Brateau
It is the form of a house emerging from a wall, under a bridge, like a button on the face. This one, like the pustule on a face, is inappropriate, or rather inappropriate, undesirable, unliveable? It is the image of a house, the dream of a house... for those who haunt the underside of bridges. I had made a proposal in a "conventional" way, with a protocol of assembly and disassembly, but I couldn't help adding that actually, the best version would be to pour it in concrete, a massive house that you can't get into. This is what the association preferred, offering me in return not to take the risk of a (new) refusal but rather to take the risk of a pirate installation. Of course, I was enthusiastic about it. It was a perfect fit.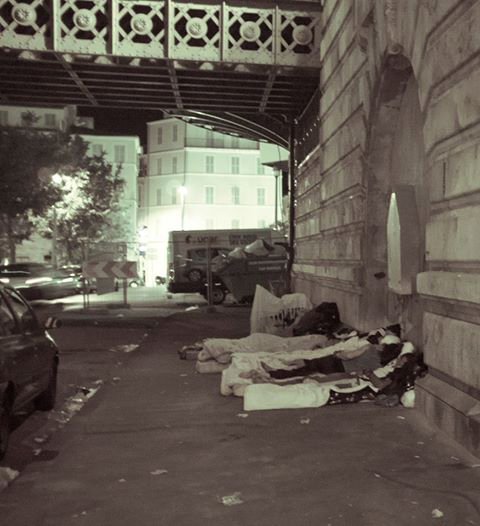 Photo d'archives - Pascal Brateau
And that's what we did. I prepared the casting in a mould in the workshop, and we installed it one evening. The next day we unmoulded it, and the work began its life, which we imagined to be brief. The people who "lived" under this bridge appropriated the work in various ways, the most visible being the fact that they slept exactly under it. But I had surely found the most suitable location... and then they were evicted, following the logic of cleaning that had been put in place. But pustula remained there. Always asking the question of the inhabited, always topical, or just remembering these people, or those who had preceded them, or followed them,...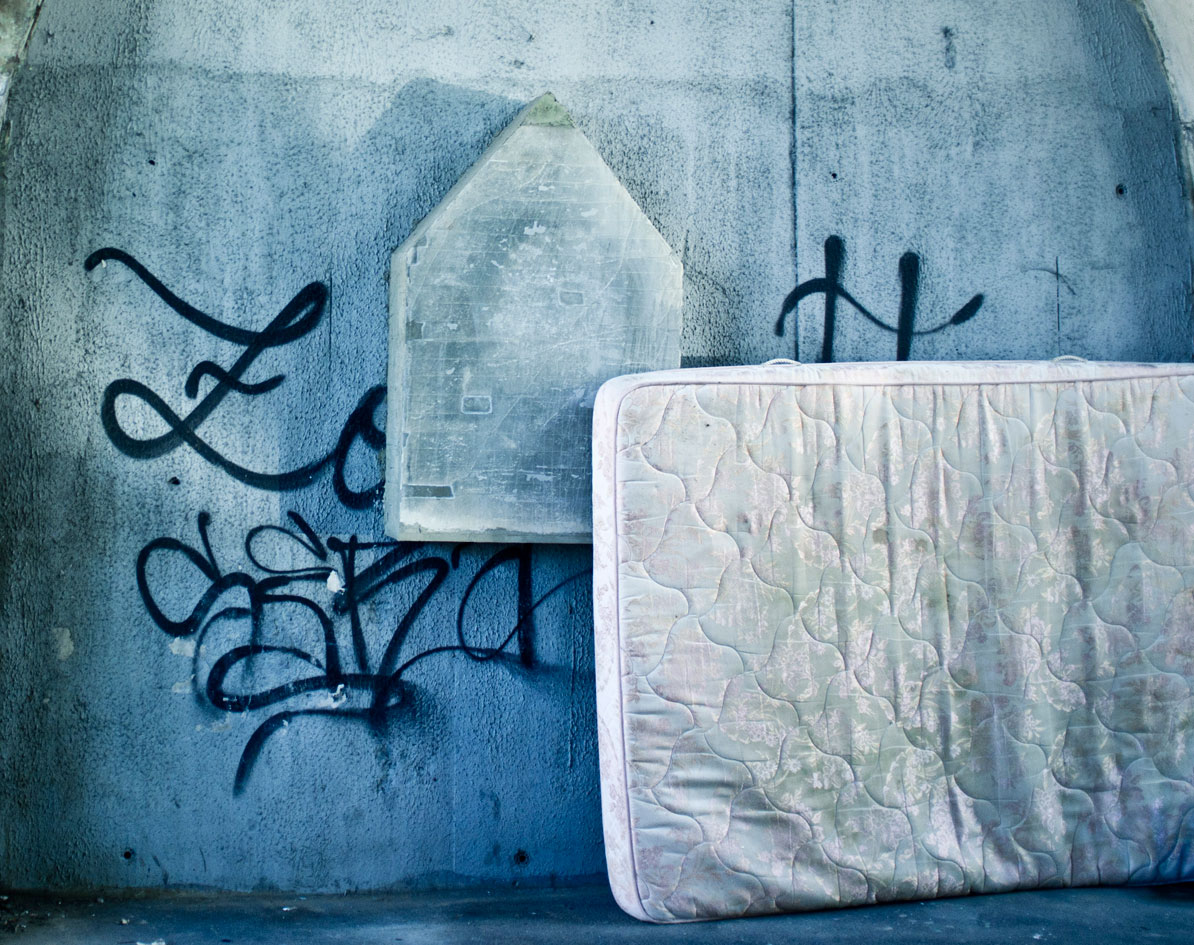 Photo d'archives - Pascal Brateau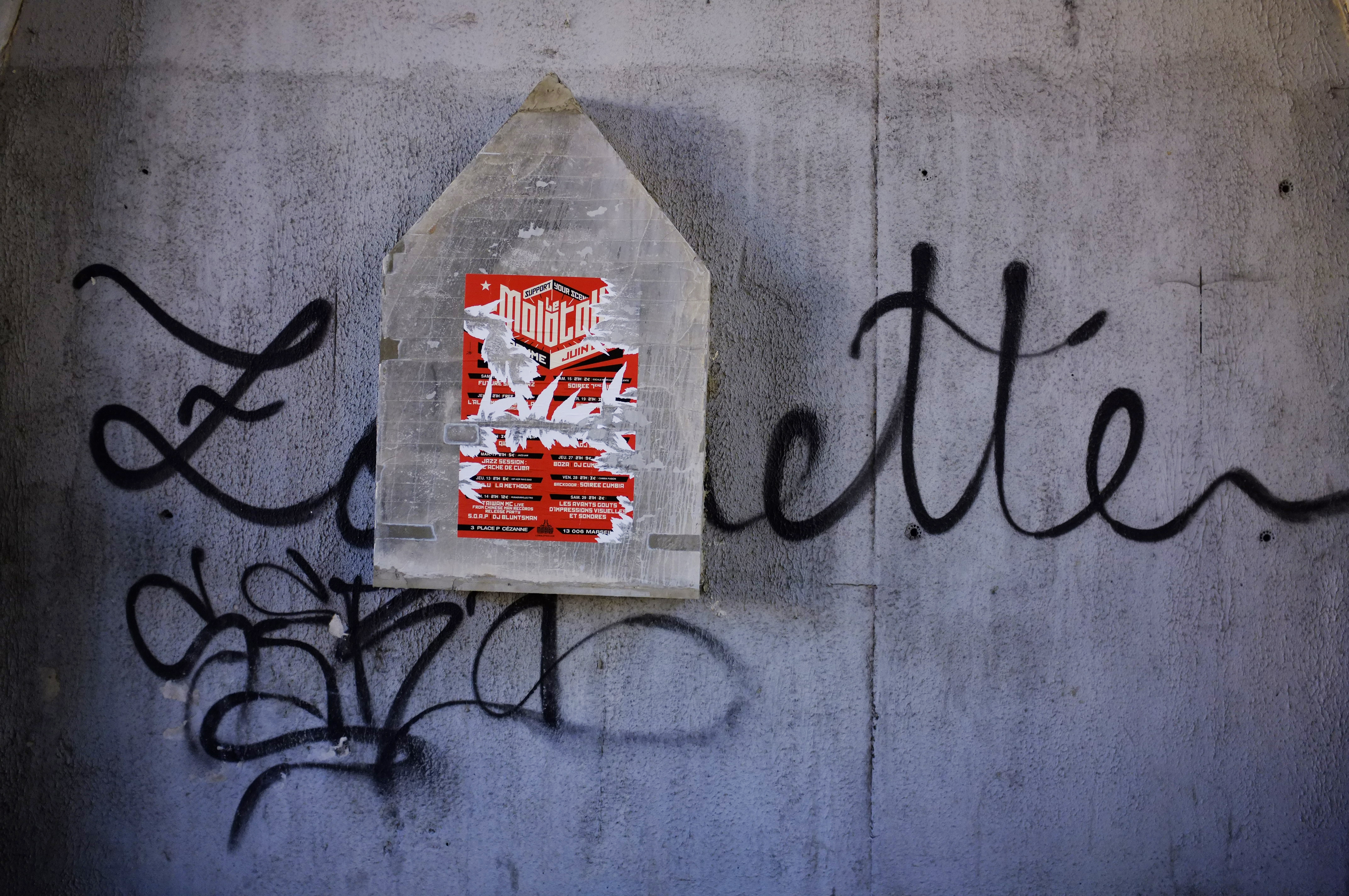 Photo d'archives - Pascal Brateau