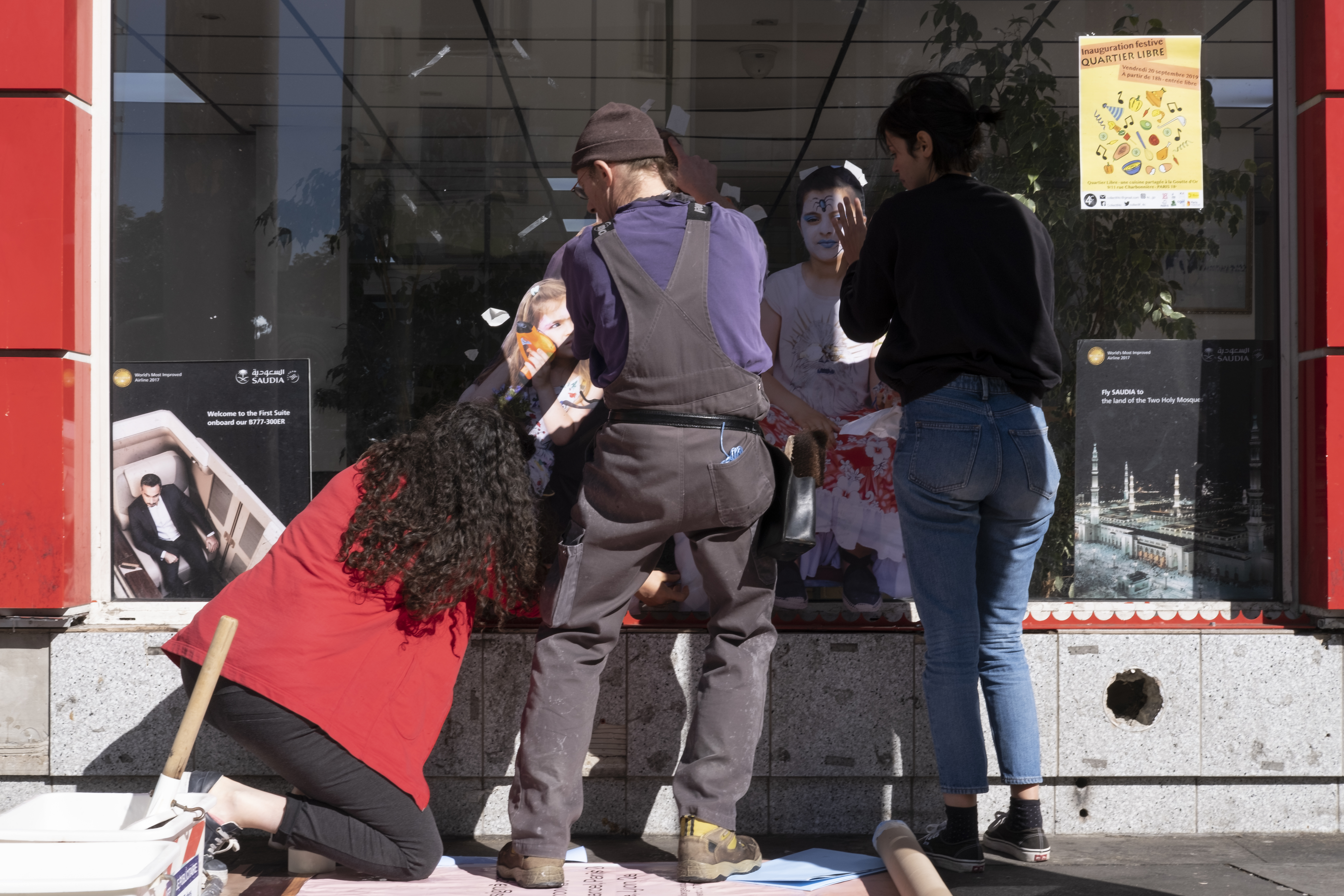 Crédit photos : Corentin SCHIMEL ©
J'étais invitée pour une résidence dans le quartier de la Goutte d'Or par l'Institut des Cultures de l'Islam et l'association Home Sweet Mômes, elle s'est déroulée sur une année avec dix rendez-vous mensuels. Avec le projet «Photos de Famille(s)», nous avons interrogé sur ce qui fait une famille aujourd'hui. Famille recomposée, amis ou fratrie, ou comment au sein d'une même famille, les rôles de chacun s'inversent et se redéfinissent. Au travers des différents ateliers photographiques et ludiques proposés aux habitants du quartier durant les journées d'ouverture du café des enfants, les images réalisées mettent en scène parents, enfants et familles au sens élargi. Affichés à l'échelle un, ces portraits se fondaient dans le quartier le temps du Festival Magic Barbès. Je m'intéresse à l'empreinte, et la relation entre l'œuvre et le public. Dans cette accrochage, ce sont les habitant.e.s du quartier, nos voisin.e.s, ami.e.s, connaissances, qui sont les «héros», affichés en taille réelle dans l'espace public. Ce dernier leur donne un statut de trompe l'œil, utilisé depuis des siècles et connu dans l'histoire de l'art.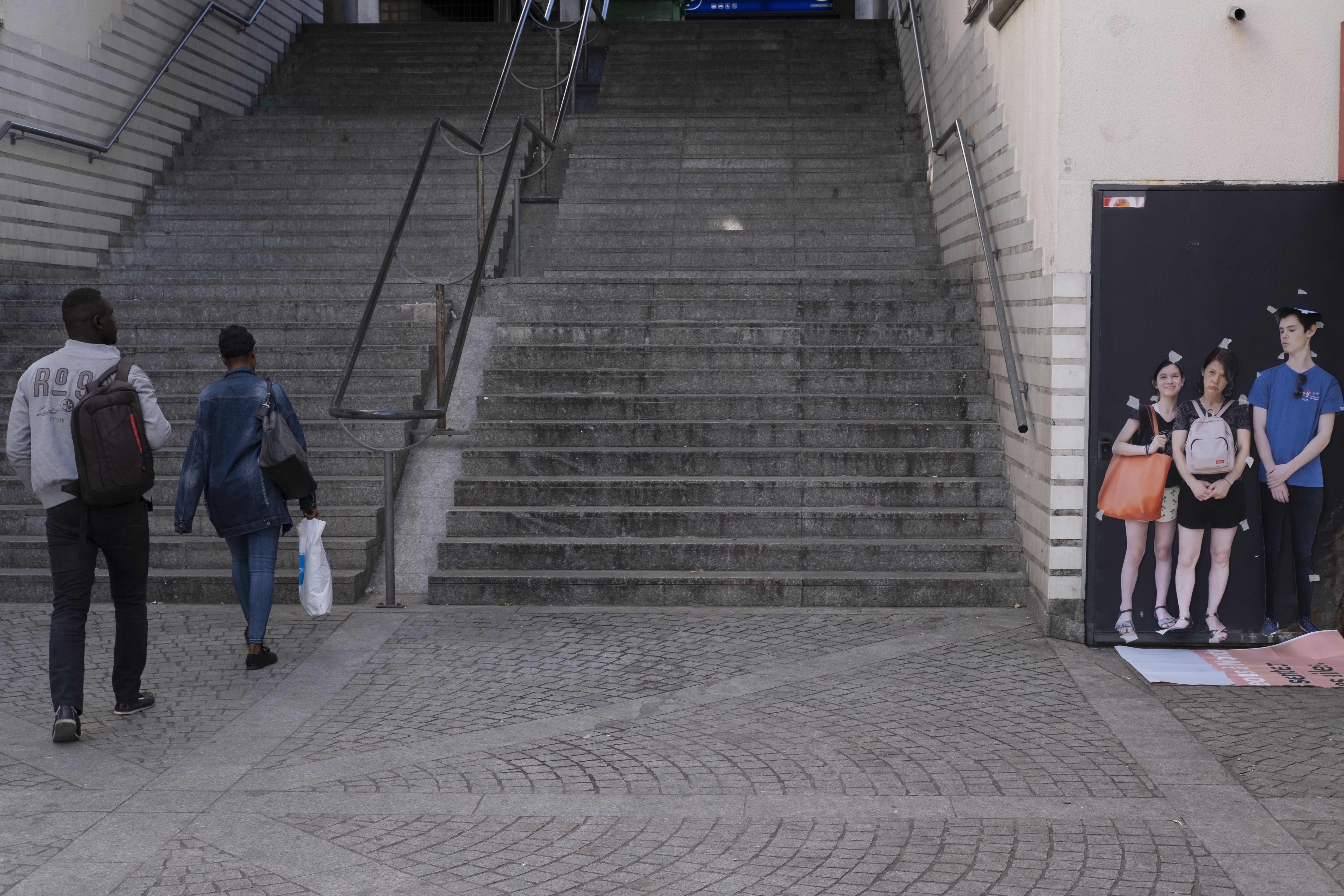 Crédit photos : Corentin SCHIMEL ©
L'œuvre a un temps de vie au delà de ce moment d'accrochage, car en amont, les photos sont prises, des volontaires ont découpé à la main chaque personnage pour l'extraire de son fond afin de le trouver à nouveau dans les rues. Pendant l'accrochage des questions surgissent. Quand les photos sont installées elles créent une véritable présence humaine, qui ne nous laisse pas sans effet quand on les croise. Puis après, une fois retirées, elles continuent à vivre dans la mémoire des gens. Une de personne qui a participé avec sa fille me disait que encore qu'aujourd'hui, des mois plus tard, les voisins lui disent qu'elle est la vedette du quartier. Malheureusement, une partie des images prises au long des rencontres n'ont pas pu être exposées car seulement des personnes qui ont signé l'autorisation au droit à l'image ont été montrées. Tandis que beaucoup d'enfants qui sont venus seuls, n'ont pas bénéficié de voir leur portrait affiché en grand. J'espère avoir contribué a changer le regard des gens sur le quartier, aussi bien pour les habitants que pour les visiteurs du festival et les passagers. Comme dans le reste de mon travail la question de l'identité et la transmission est au cœur de mes occupations. Ce projet inscrit donc dans ma recherche sur la place de l'image et l'œuvre dans notre quotidien pour lui donner du sens.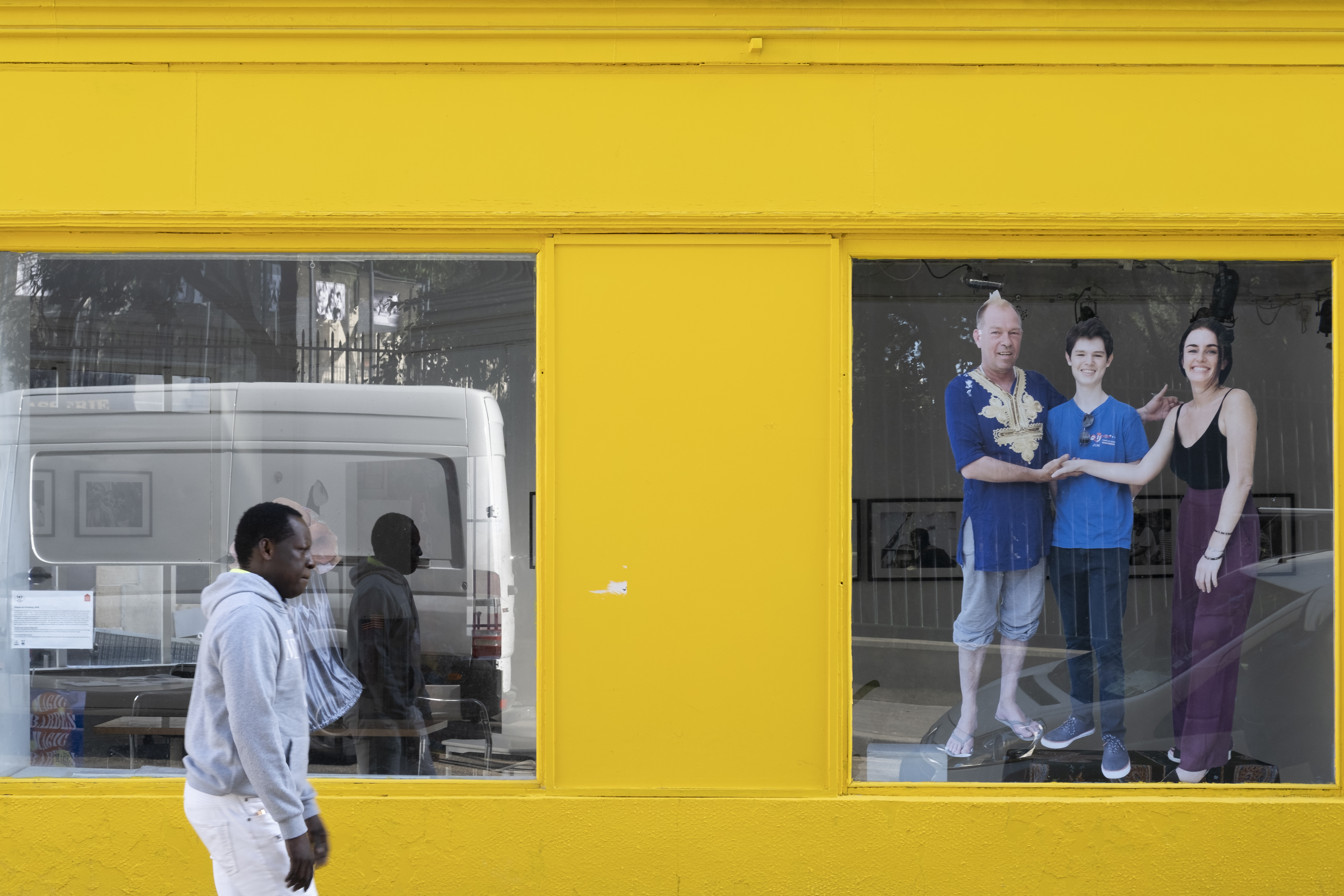 Crédit photos : Corentin SCHIMEL ©
I was invited for a residency in the Goutte d'Or district by the Institute of Islamic Cultures and the Home Sweet Mômes association, it lasted one year with ten monthly appointments. With the "Family Photos" project, we asked about what makes a family today. Recomposed family, friends or siblings, or how within the same family, the roles of each are reversed and redefined. Through the various photographic and playful workshops offered to the inhabitants of the neighbourhood during the opening days of the children's café, the images produced feature parents, children and families in the broadest sense. Displayed on a scale of one, these portraits were based in the neighbourhood during the Magic Barbès Festival. I am interested in the imprint, and the relationship between the work and the public. In this hanging, it is the inhabitants of the neighbourhood, our neighbours, friends and acquaintances, who are the "heroes", displayed in real size in the public space. The latter gives them a status of trompe l'oeil, used for centuries and known in the history of art.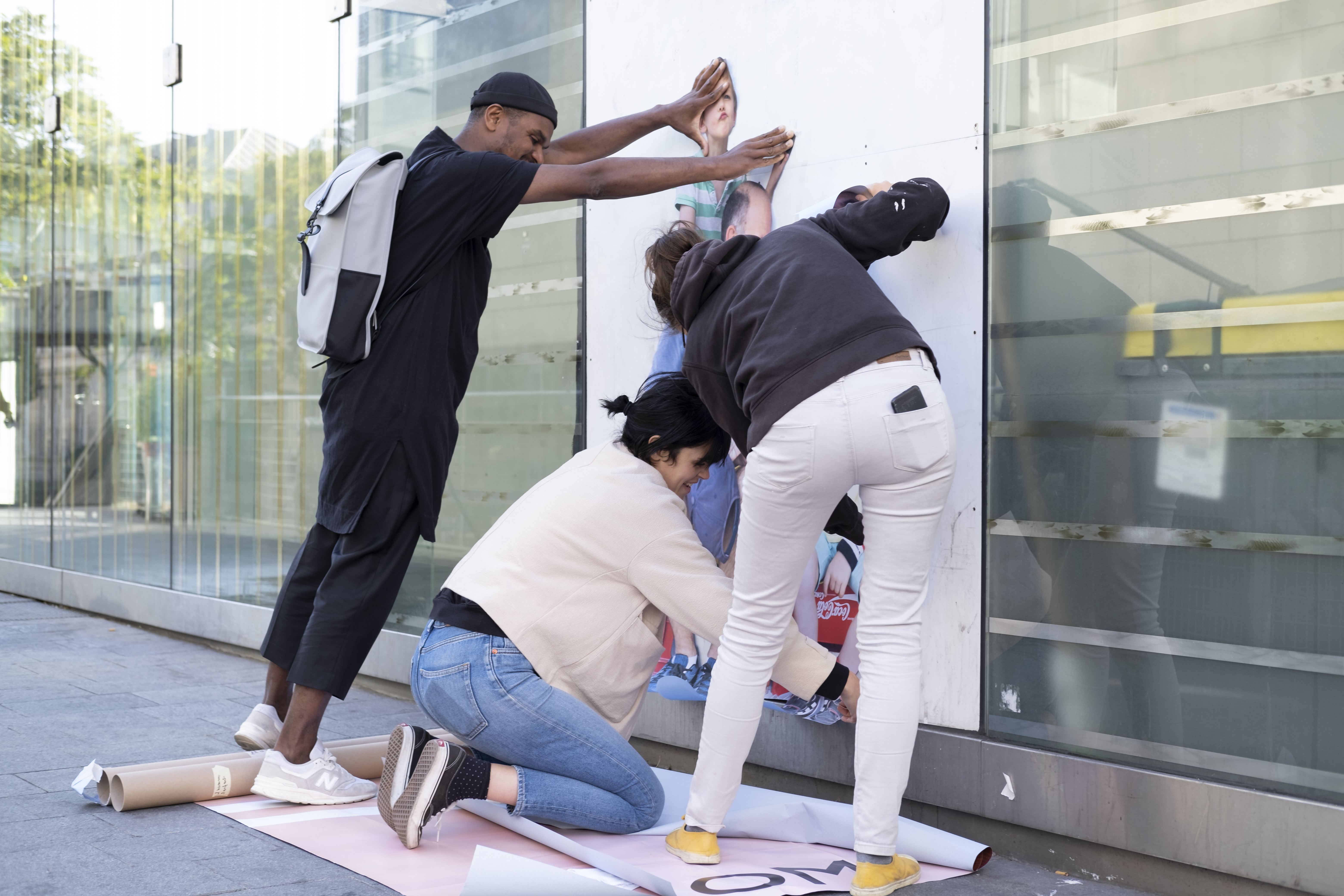 Crédit photos : Corentin SCHIMEL ©
The work has a life time beyond this moment of hanging, because upstream, the photos are taken, volunteers cut out by hand each character to extract it from its background in order to find a new one in the streets. During the clash, questions arise. When the photos are installed they create a real human presence, which does not leave us without effect when we come across them. Then afterwards, once removed, they continue to live on in people's memories. One of the people who participated with her daughter told me that even today, months later, the neighbours still tell her that she is the star of the neighbourhood. Unfortunately, some of the images taken during the meetings could not be exhibited because only people who signed the authorisation for image rights were shown. While many of the children who came alone, did not benefit from having their portrait displayed in large format. I hope that I have contributed to change the way people look at the neighbourhood, for the inhabitants as well as for the visitors of the festival and the passengers. As in the rest of my work, the question of identity and transmission is at the heart of my work. This project is therefore part of my research on the place of image and the work in our daily lives to give it meaning.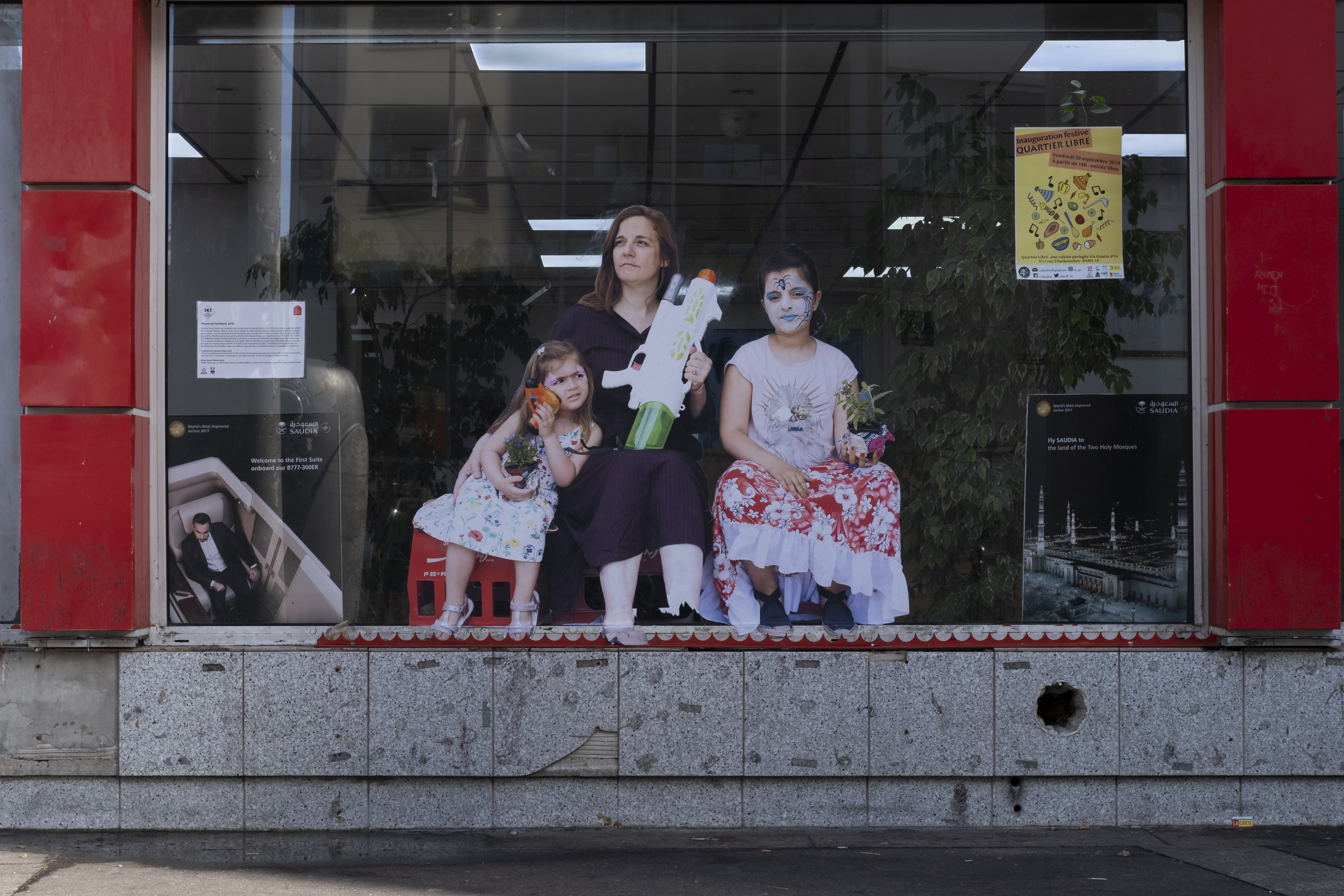 Crédit photos : Corentin SCHIMEL ©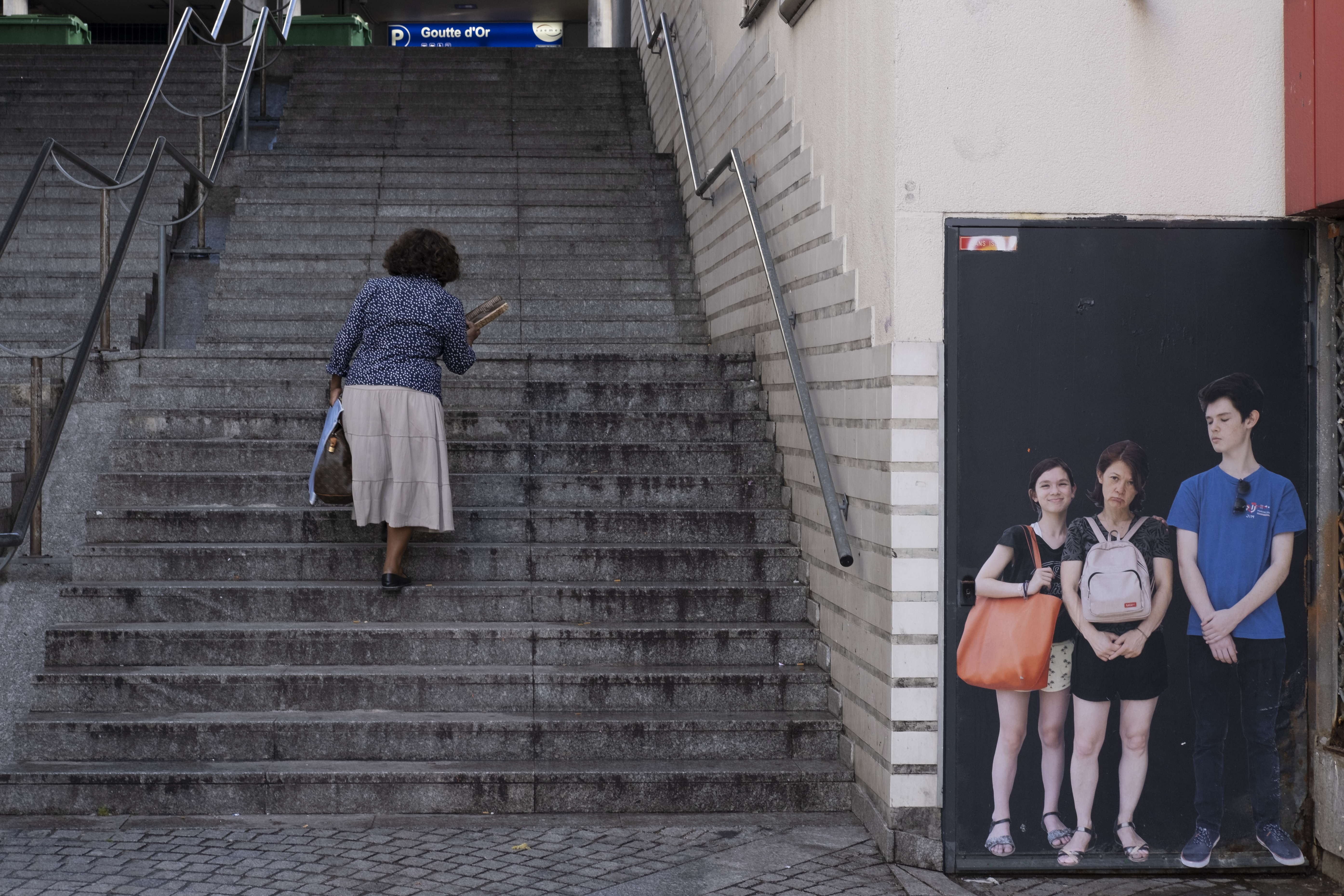 Crédit photos : Corentin SCHIMEL ©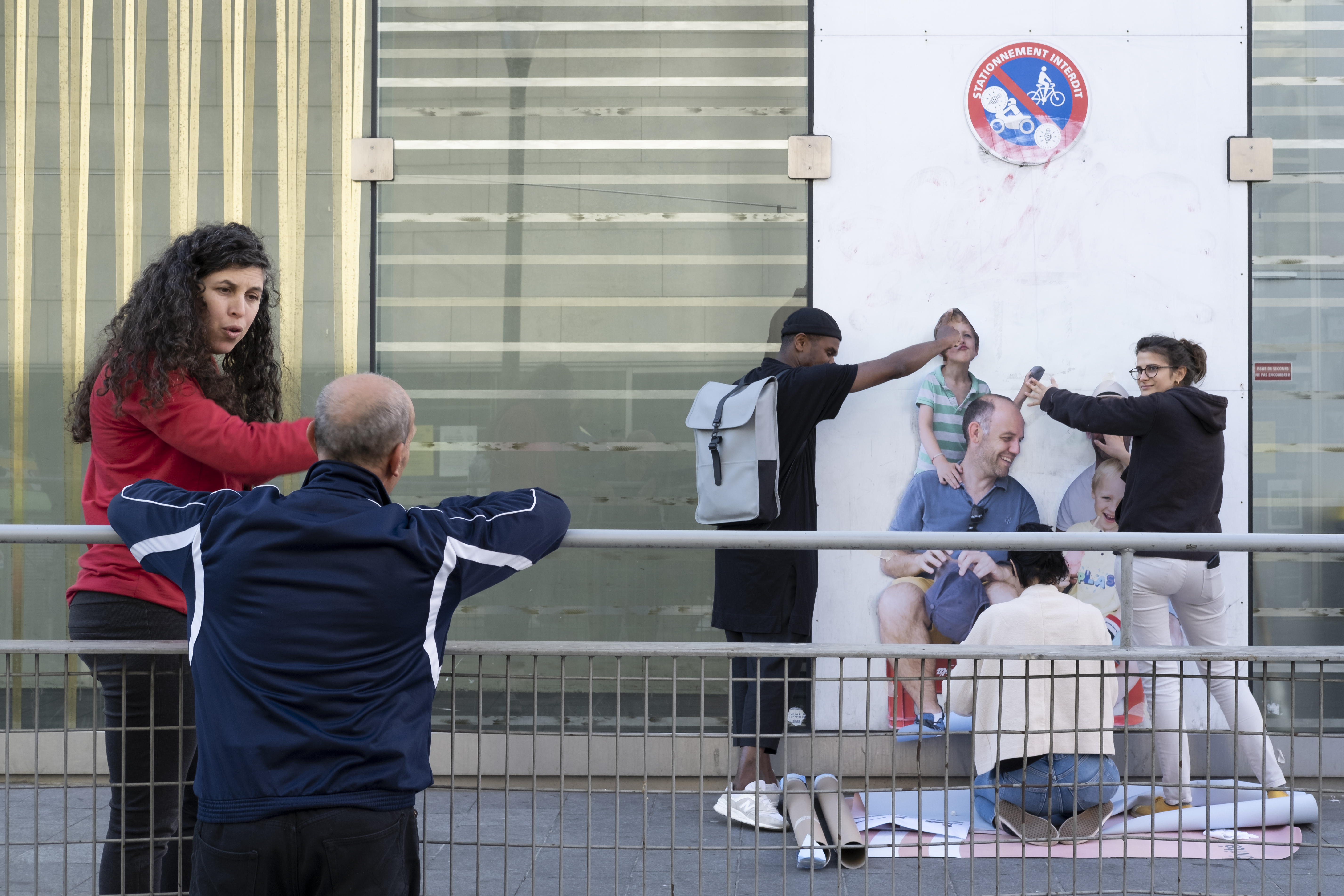 Crédit photos : Corentin SCHIMEL ©