Sophie Pugnet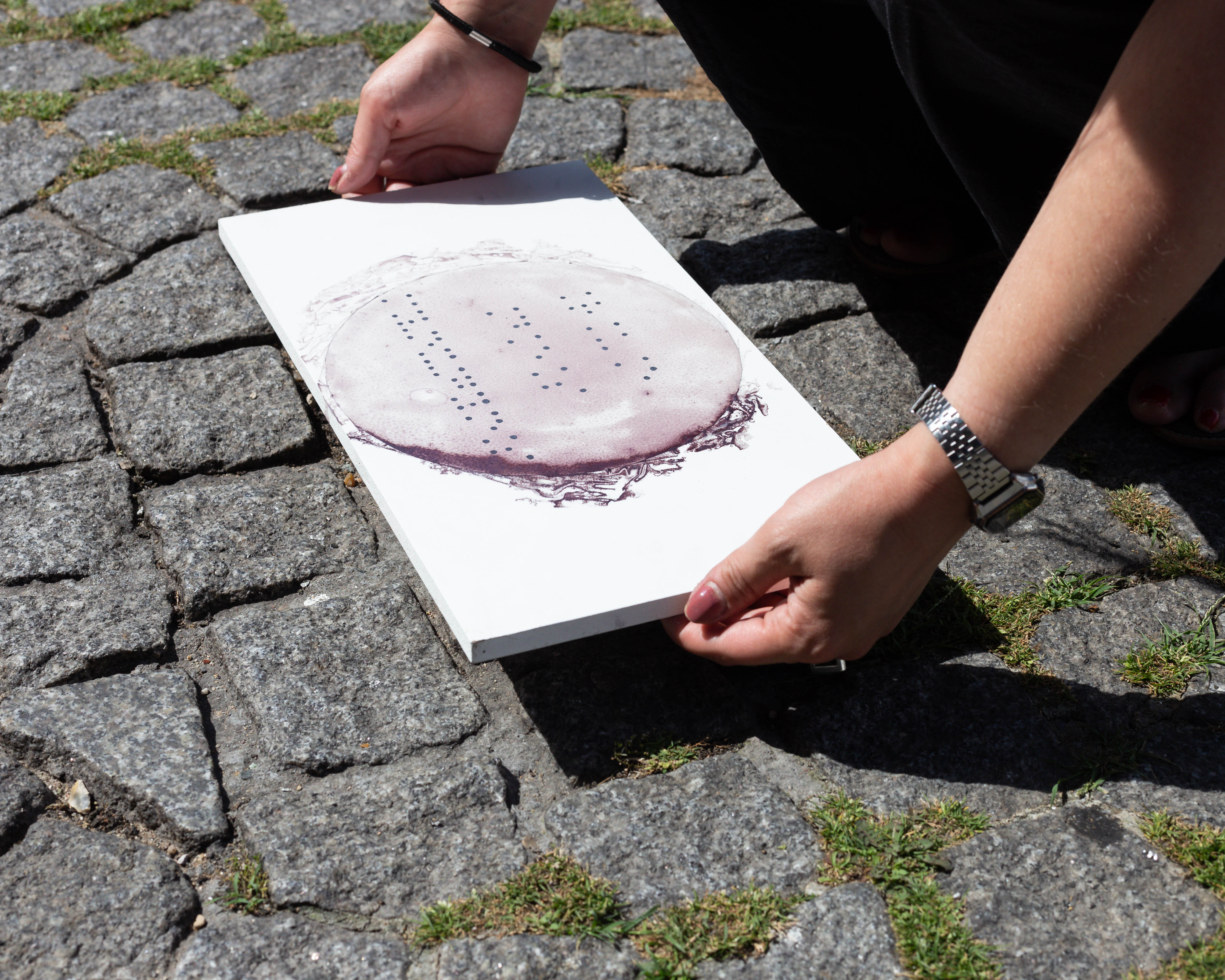 Sophie Pugnet © Carlos Cortes
J'ai toujours été fasciné par le slogan, ces mots qui sont criés haut et fort, puis laissés aux regard de tous sur le béton de la ville, pour rappeler à chacun et à chaque moment que tout peut toujours être remis en question. Et qu'en est-il des mots silencieux? ont-ils autant d'impact qu'une image?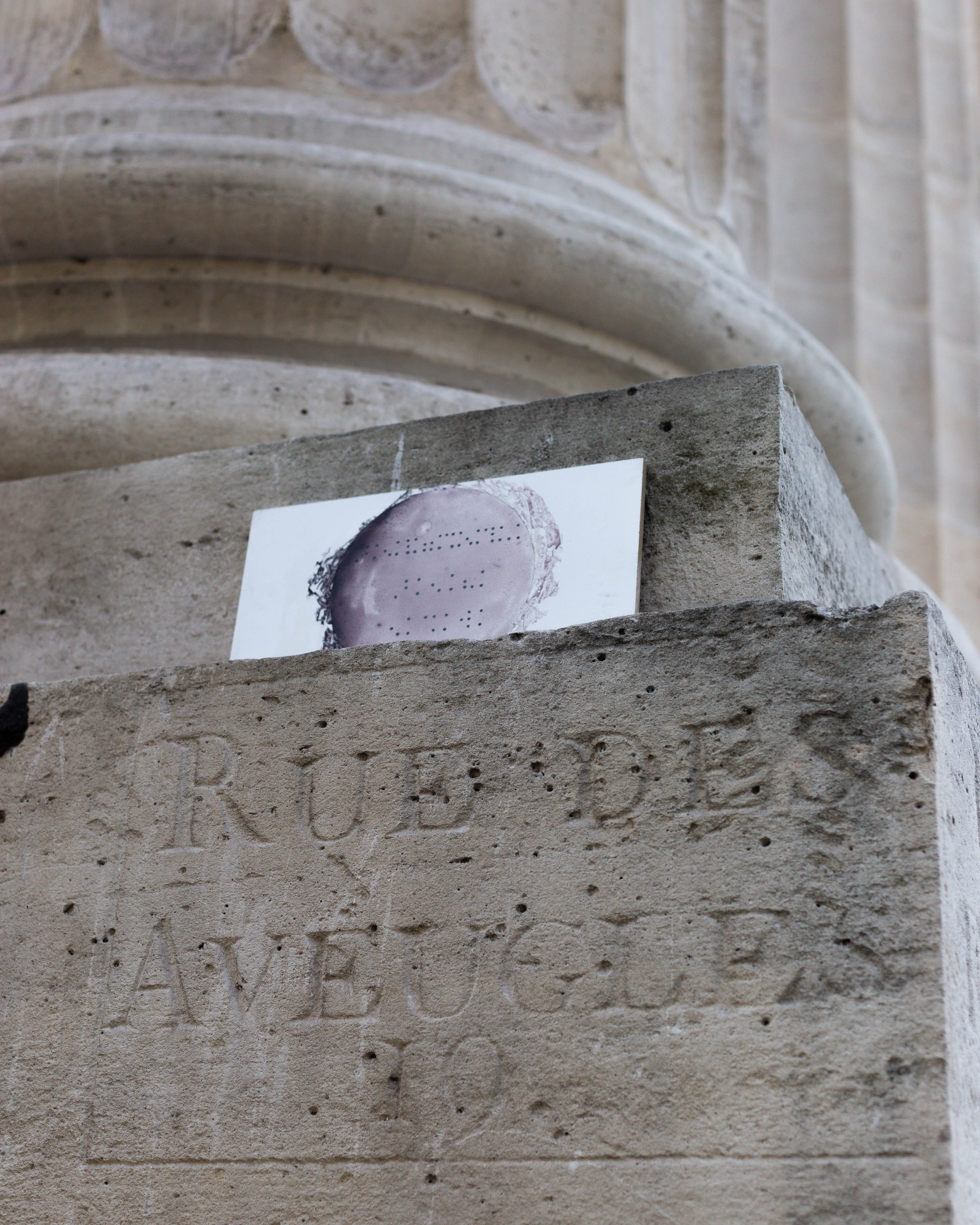 Sophie Pugnet © Carlos Cortes
Dans une société où l'image est abondante, fuse et perd de son intérêt dicible. Lors d'une première balade dans les rues de Paris, je dialogue avec des inconnus récoltant leurs «mots» et leurs regards sur la vie aujourd'hui. Par la suite, en référence à l'hommage de Jan Dibbets pour Arago, plusieurs «écrans noirs» seront installés à chaque point de rencontre, créant ainsi une cartographie de récits et ressenti divers. Ces «écrans noirs» révèlent au contact de l'eau chaude ou la chaleur elle-même à plus de 22°C les mots, et récits partagés.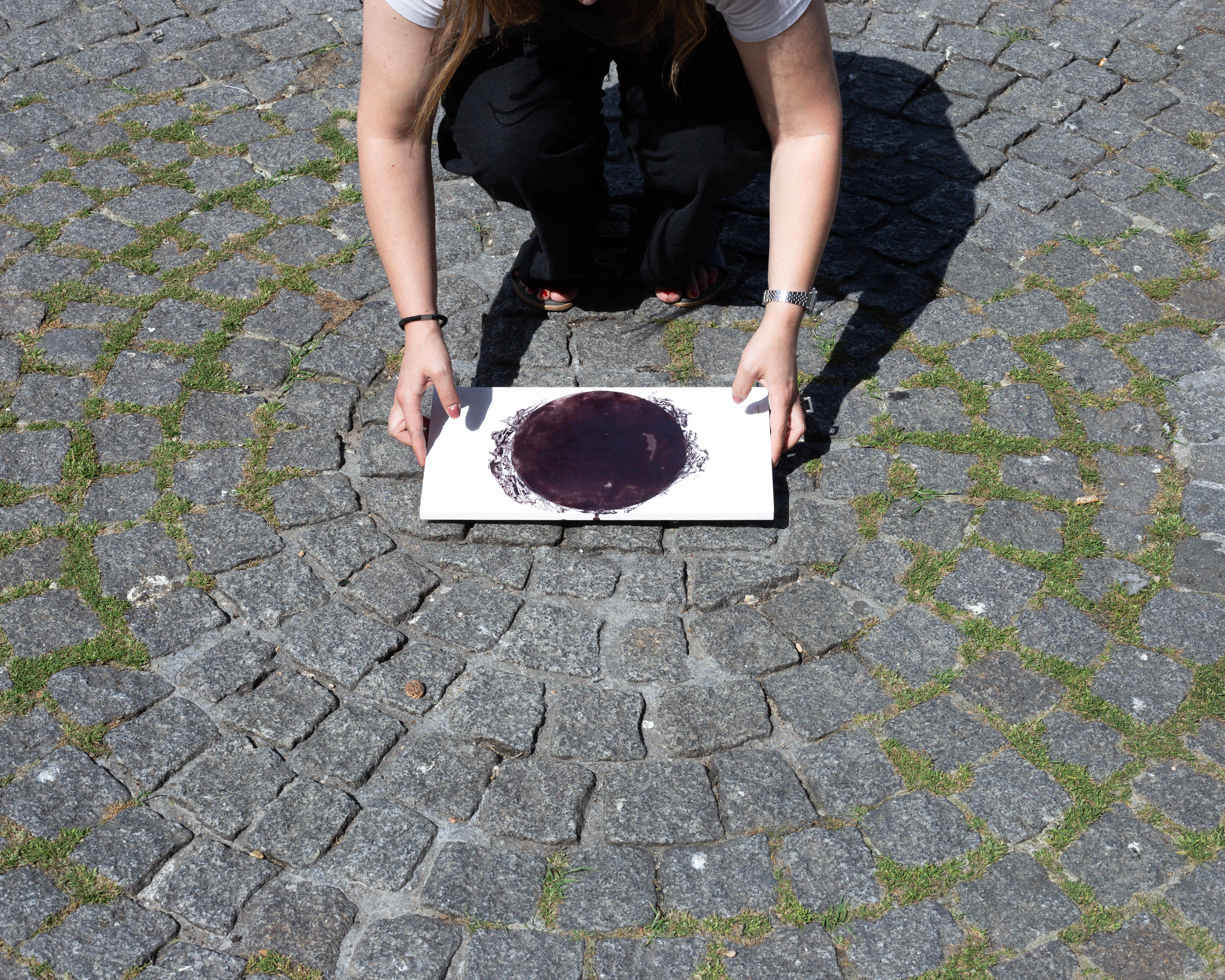 Sophie Pugnet © Carlos Cortes
I have always been fascinated by the slogan, these words that are shouted loud and clear, then left out in the open on the concrete of the city, to remind everyone at every moment that everything can always be called into question. And what about silent words? Do they have as much impact as an image? In a society where the image is abundant, distorts and loses its dicible interest.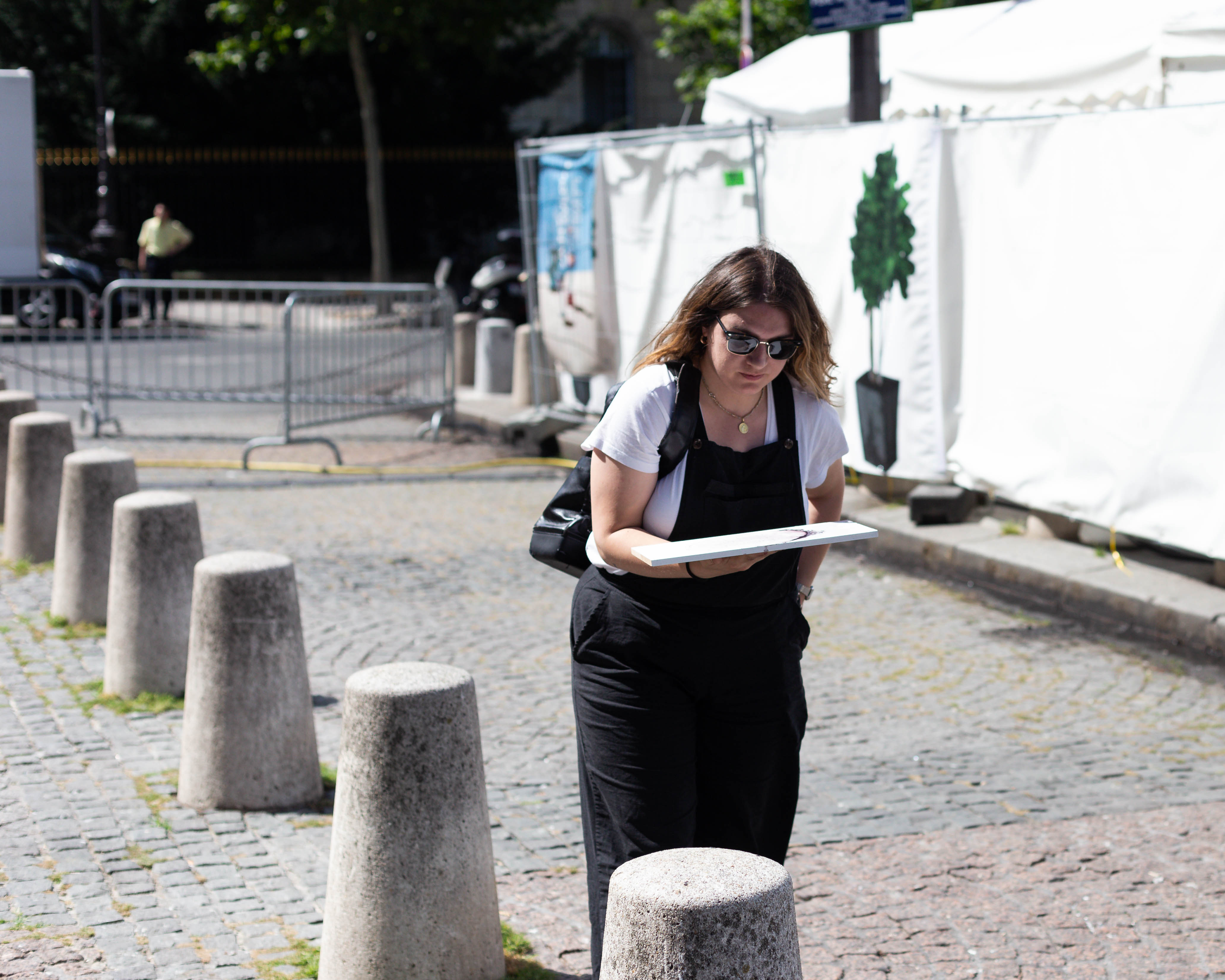 Sophie Pugnet © Carlos Cortes
During a first stroll through the streets of Paris, I interact with strangers collecting their "words" and their views on life today. Subsequently, in reference to Jan Dibbets' tribute to Arago, several "black screens" will be installed at each meeting point, creating a cartography of diverse stories and feelings. These "black screens" reveal words and shared stories in contact with hot water or the heat itself at over 22°C.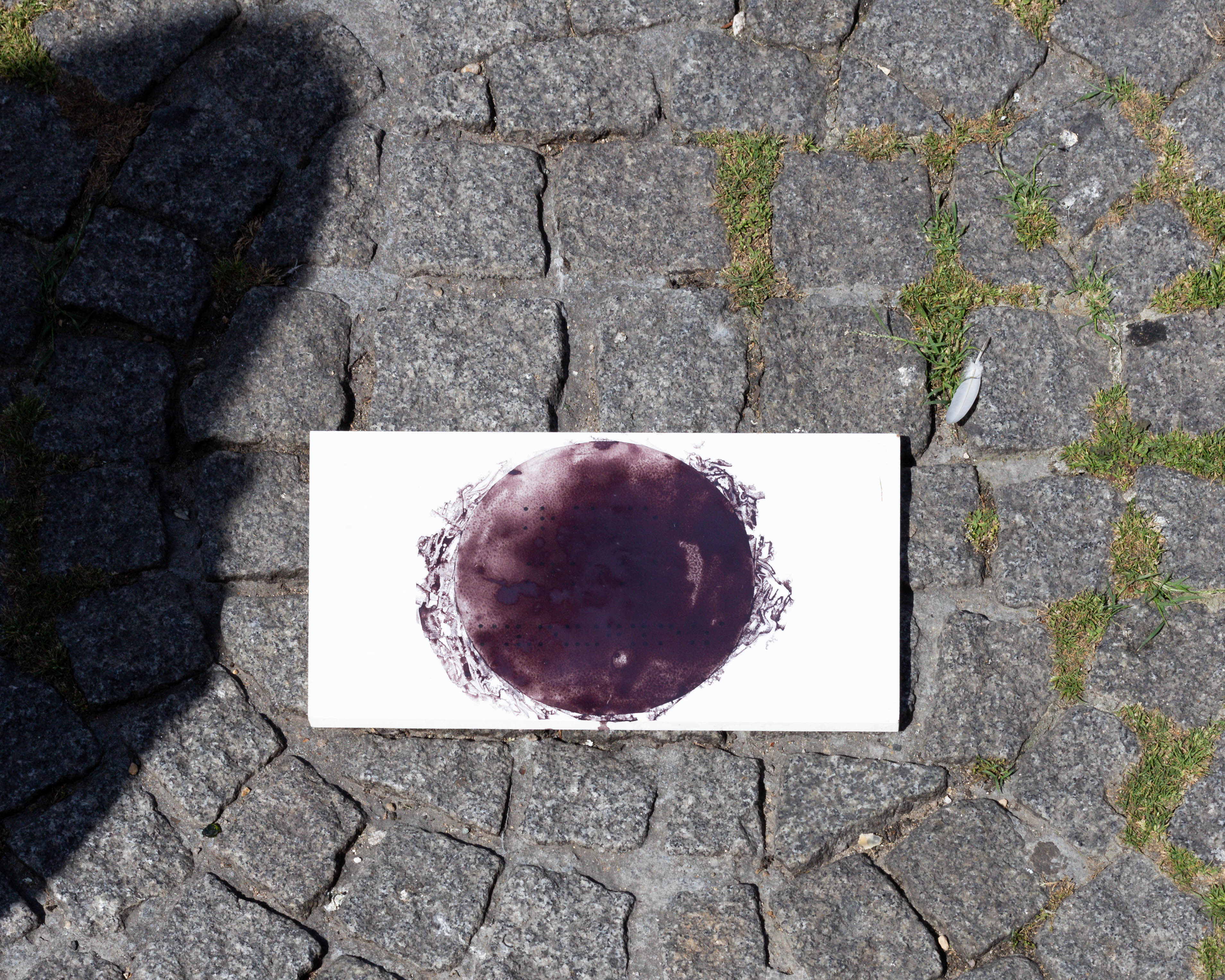 Sophie Pugnet © Carlos Cortes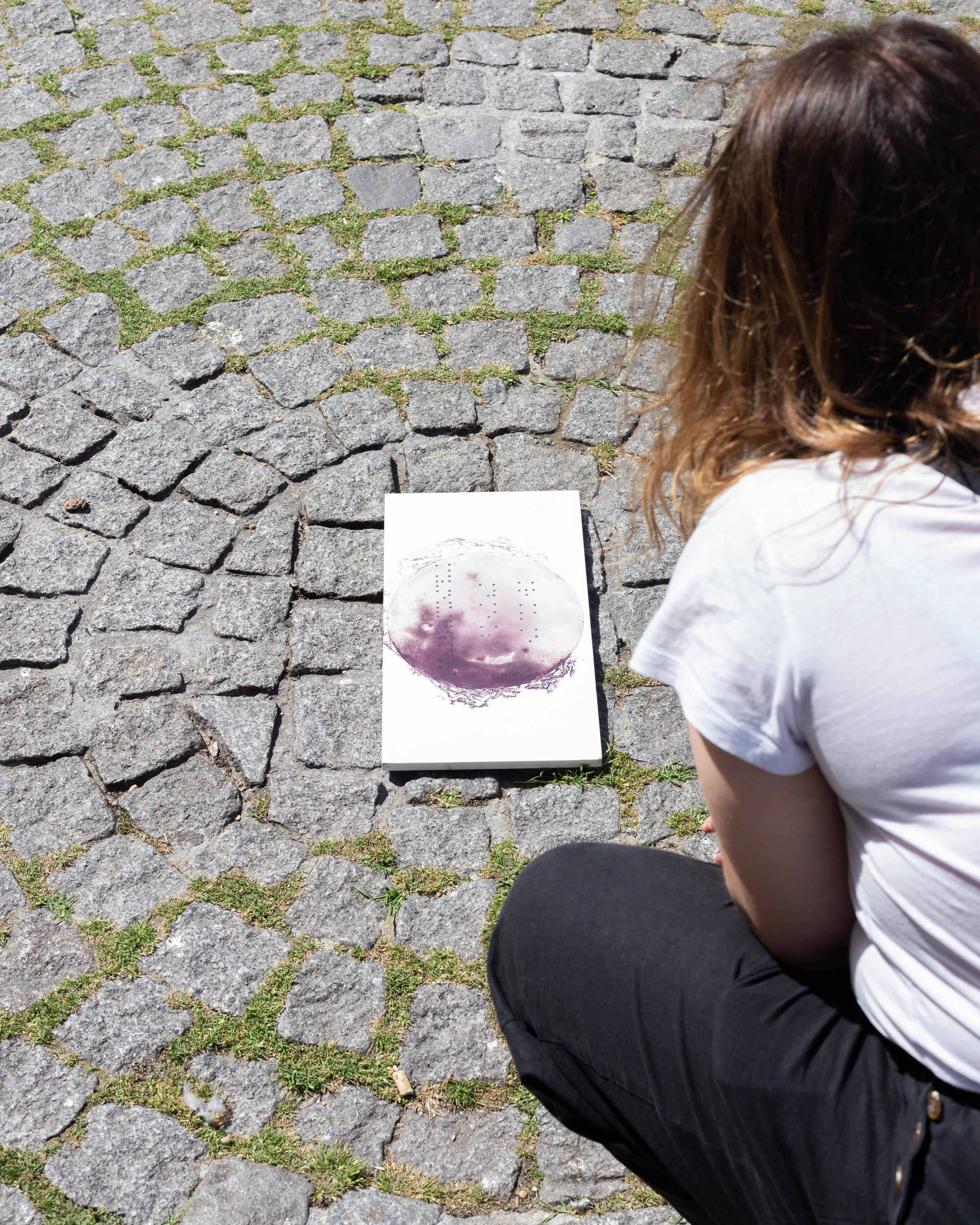 Sophie Pugnet © Carlos Cortes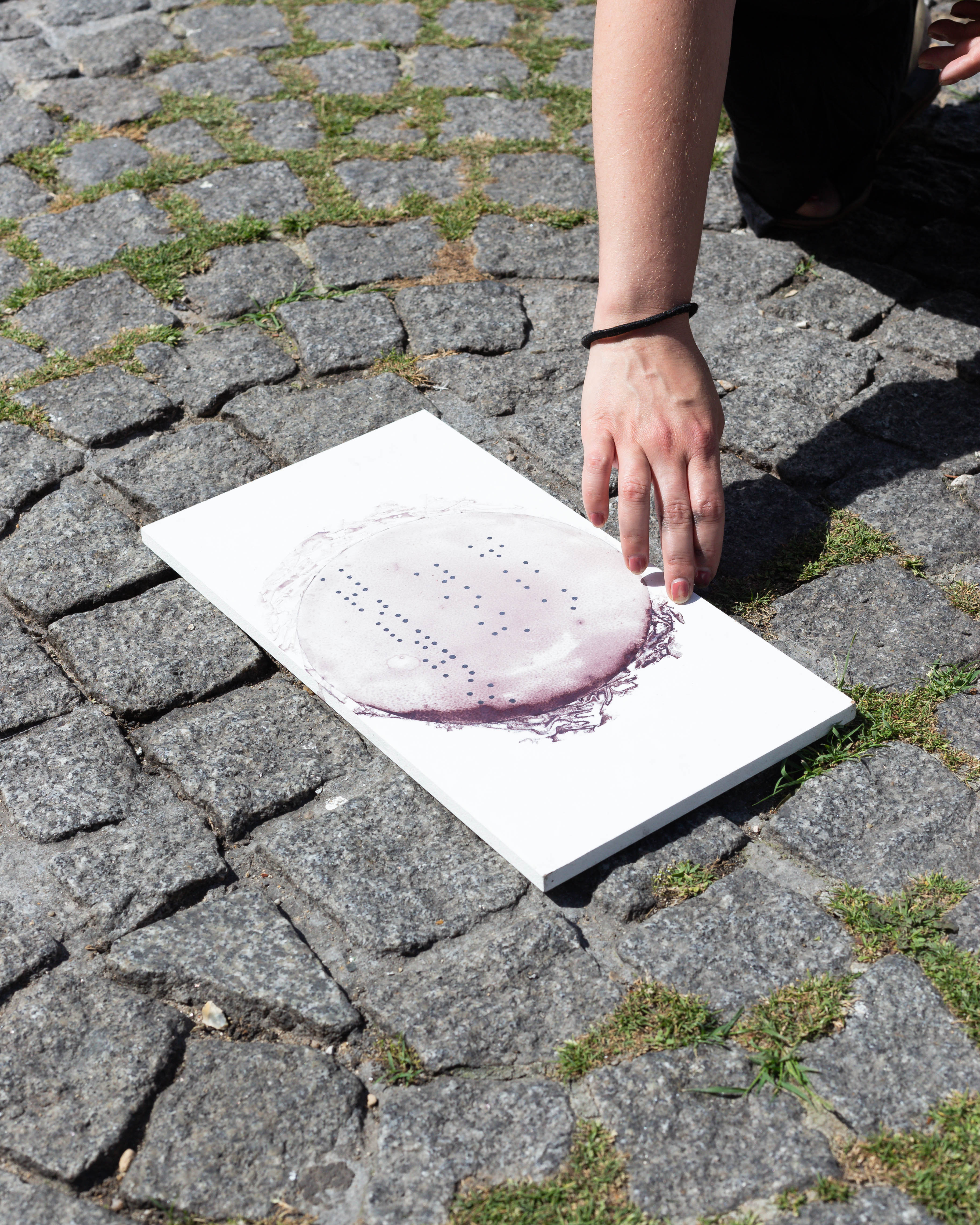 Sophie Pugnet © Carlos Cortes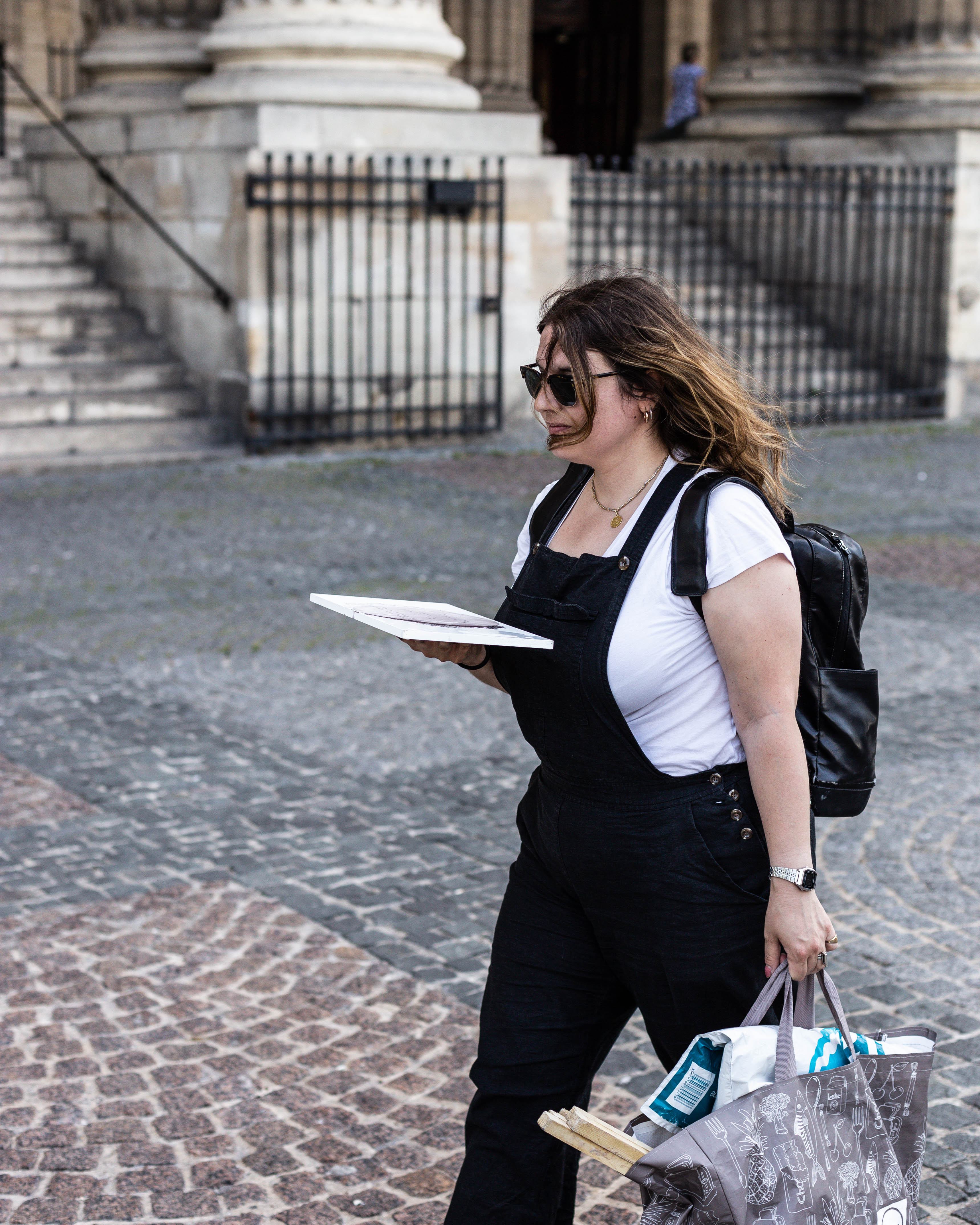 Sophie Pugnet © Carlos Cortes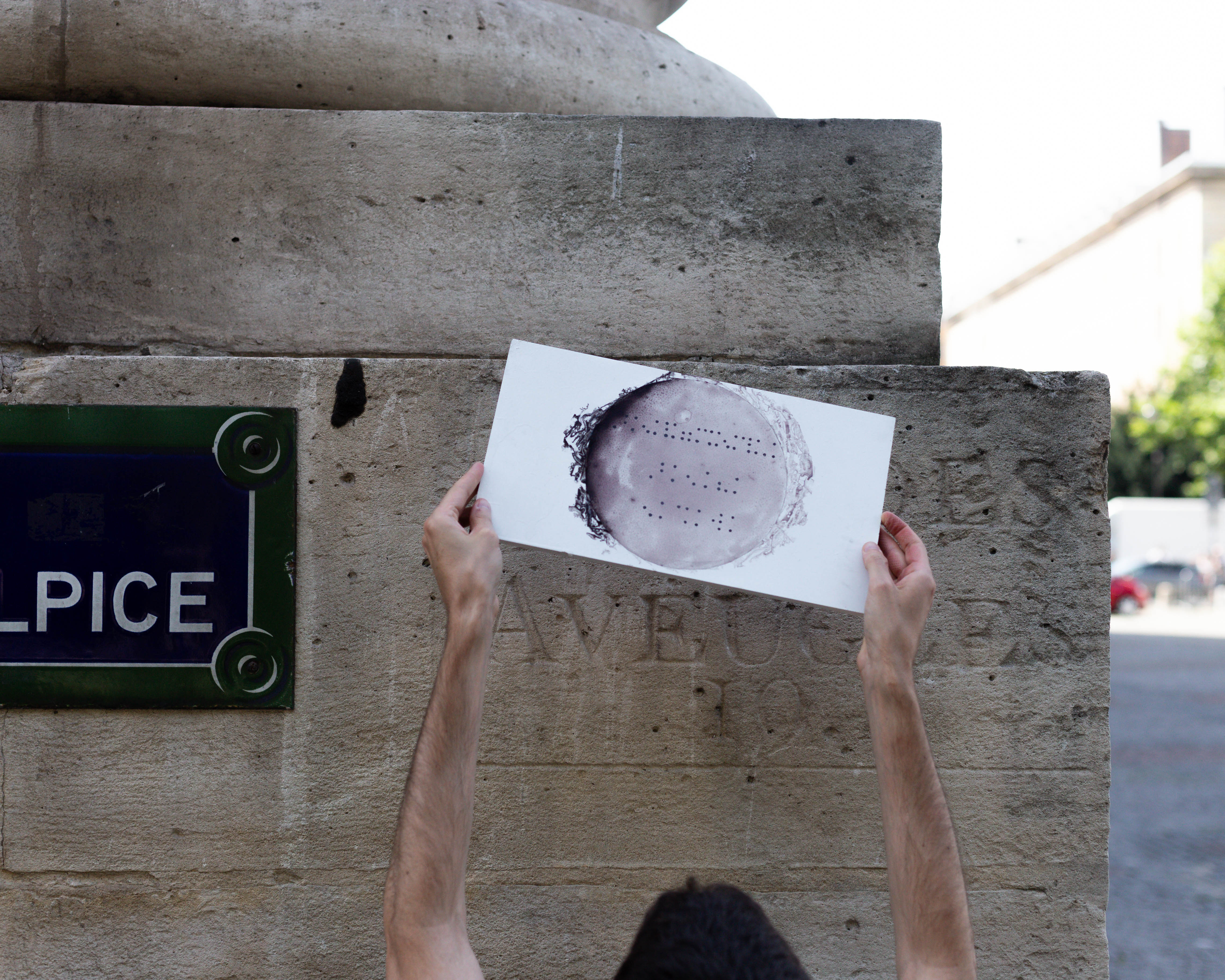 Sophie Pugnet © Carlos Cortes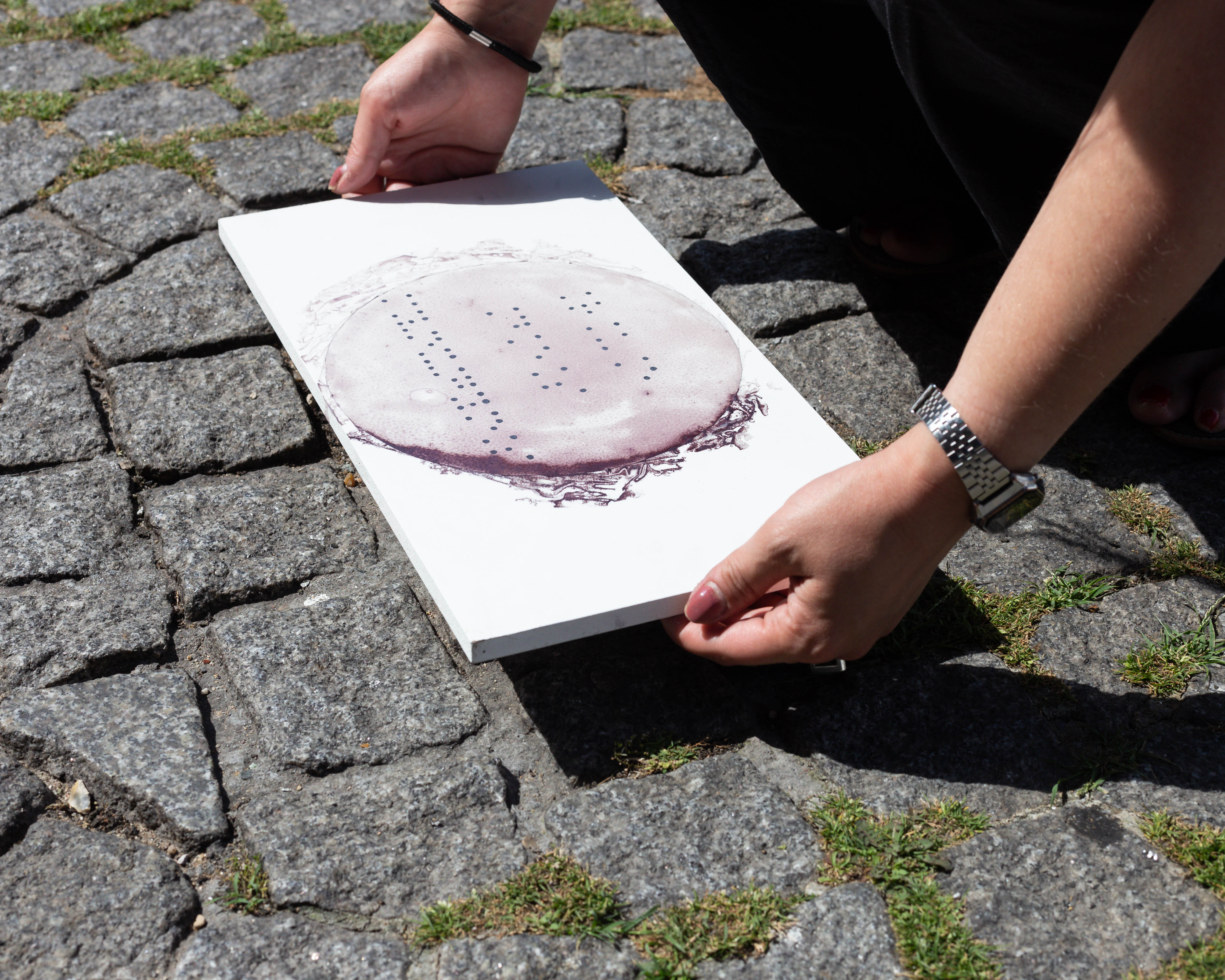 Sophie Pugnet © Carlos Cortes